A few weeks ago we met some fellow wine bloggers Suzie, and Josh) at Notaviva Vineyards for a tasting and to celebrate my birthday. We were anxious to see what was new on the tasting menu. Notaviva was a very busy place but we found a spot at the tasting bar and checked out the new wines.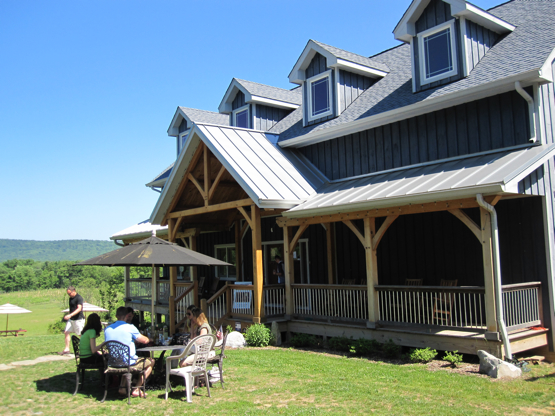 Of course we started with the whites. Notaviva has two viogniers-one that is fermented in stainless steel and one in barrels. The stainless steel version, Vincero, was crisp and tart with a floral nose. Even though it was our first wine, this one got my gold star. Next was the barrel fermented viognier, Ottantotto. Warren noted banana and peach here. This one became Warren's favorite. We then tasted the Verano, a vidal blanc that is barrel fermented. This one has 1% residual sugar. We noted peach and a creamy mouth feel. The last white we tasted was the Calor Chardonnay. This one also had 1% residual sugar. We noted a nice floral nose with apple on the palate.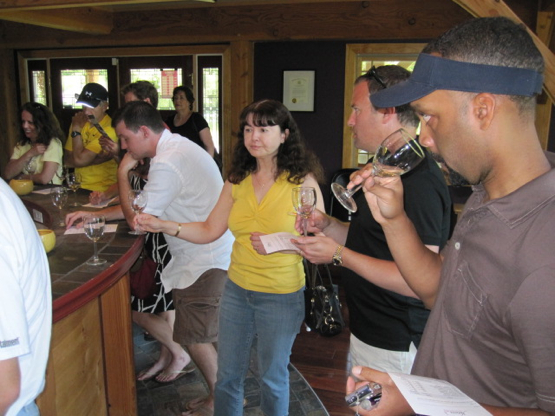 There were two reds to taste. We tasted the Celtico Chambourcin and the Cantabile Cabernet Franc. We noted jam, cherry, and cranberry tartness from the Chambourcin. This one was just recently bottled and was cloudy so we'll need to give this one some time to get used to being in the bottle. The Cabernet Franc presented a fruity nose with raspberries noted. We also noted a spicy/herby quality. This was not one of my favorites but others in our group enjoyed it. We finished our tasting with the Gitano, a sweet red consisting of tint cao, merlot, and cabernet franc.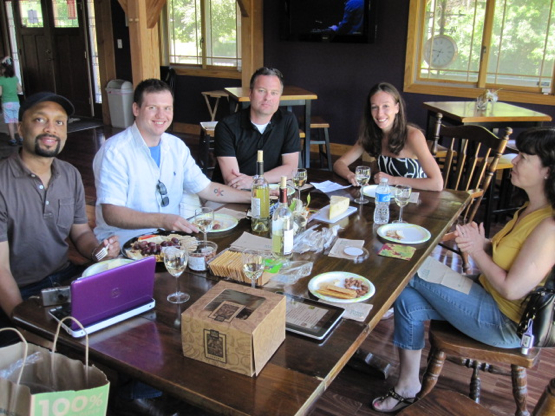 With our tasting complete, we secured two bottles for our lunch. We decided to have both the viogniers and do our own little comparison with our food items. Both viogniers went well with our cheeses and crackers and various other items. They even went well with the birthday cake Dezel brought for my birthday. As it turns out, it was a split decision. Some really liking the stainless steel and some really liking the barrel fermented version.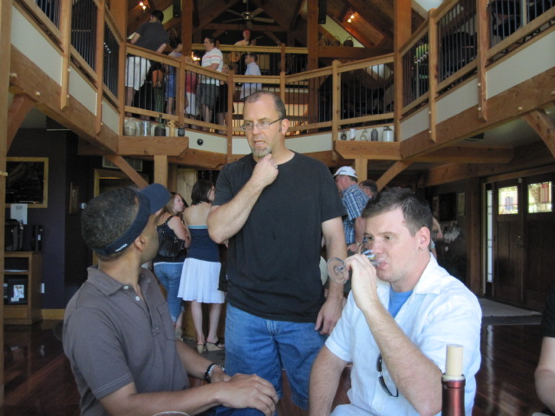 During our tasting we were able to chat with Stephen Mackey, owner and winemaker. We've talked with Stephen several times over the years while watching the winery grow. He caught us up on what's been happening lately. He let us know several wines will be released in the coming months. It was great catching up with him. You need to plan a trip to Notaviva soon. And when you do, tell them Virginia Wine Time sent you!