Warren shared his blending experience with you in the last post. I'll share mine in this post. I will agree with Warren about Al's malbec. It's one of the best I've tasted. It reminded me of Lori Corcoran's malbec. Maybe in the future Al will plant enough to produce a stand alone. It's definitely a great addition to the pieces he uses for blending.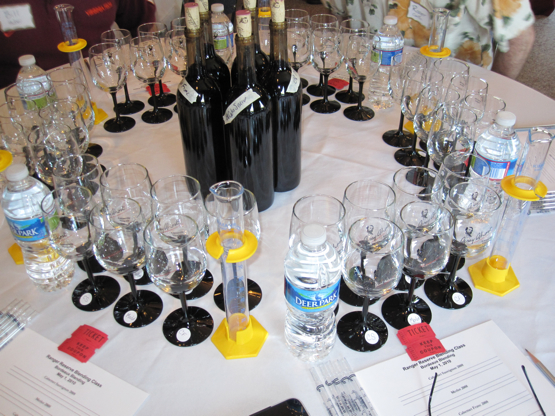 My first blend was made up of 30% Cabernet Sauvignon, 30% Merlot, 15% Cabernet Franc, 15% Malbec, and 10% Petit Verdot. I really liked the stand alone versions of these grapes and thought larger amounts of merlot and cab sauv would make a nice wine. Well, in the end this first blend had too much spice for my taste. I didn't understand that because I only had 15% of the cab franc which were I thought most of the spice would come from. Al explained to me that when you put them all together, they bring out different characteristics and my blend just happened to bring out more spice. Of course I needed to change the percentages in my second blend.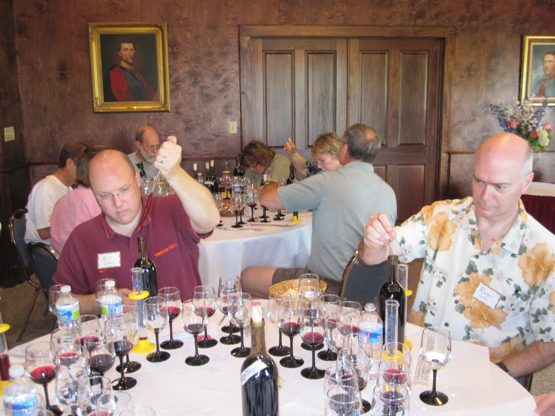 Since I really enjoyed the malbec as a stand alone, I decided to make that one of the major components of my second blend. I went with 30% Malbec, 30% Cabernet Sauvignon, 30% Merlot, 5% Cabernet Franc, and 5% Petit Verdot. This second blend was so much better than the first blend. The spiciness was gone and replaced with some nice fruit and decent tannins. I was ready to bottle this blend. Warren said he enjoyed it as well.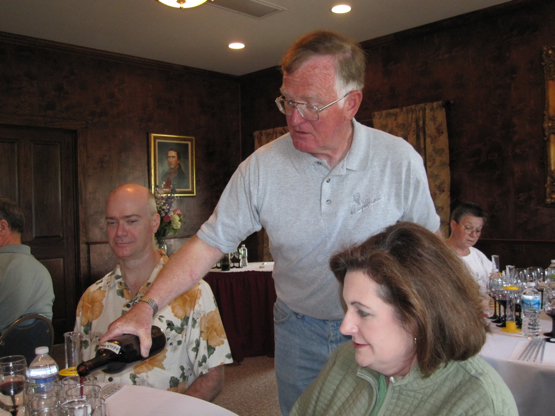 Al explained how they create 15 different blends, make a gallon of each one, and taste them at three different time intervals. The blend for this year's Ranger Reserve is 29% Cabernet Sauvignon, 24% Merlot, 20% Petit Verdot, 15% Cabernet Franc and 12% Malbec. We got a chance to taste it and of course it was wonderful. We had a great time at the blending class and look forward to blending again in the future.