Last Sunday we went to Linden Vineyards to see what wines were new since our last visit. We also decided to do a cellar tastings as well.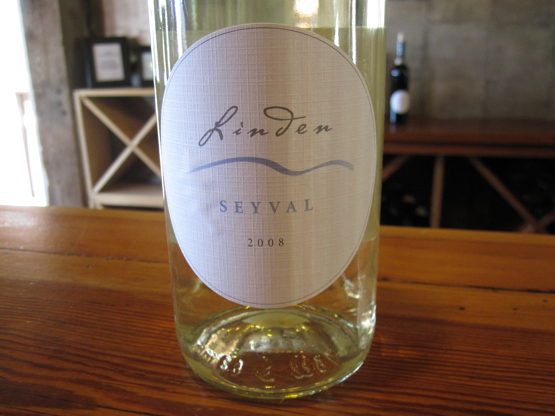 During our tasting we were able to sample the 2008 Seyval, the 2008 Chardonnay, the 2007 Claret, the 2006 Petit Verdot, and the 2008 Vidal Riesling. As many of you know Jim Law is like the guru of Virginia wines. We were unable to single out any wines for our gold stars….they all deserved gold stars!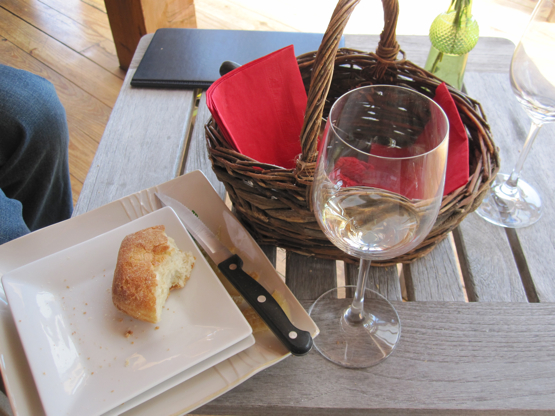 After our tasting we had some time before our cellar tasting so we decided to enjoy a glass of wine on the deck. Since Warren is a club member we were able enjoy the view. I had a glass of the 2008 Seyval and Warren took advantage of the library wine weekends (where a different library wine is opened on the weekends for sale) and had the 1998 Rush River Red, a red blend. I wrote down grapefruit and lemon and dry for my notes on the Seyval. Warren noted black pepper, dark fruit, and dried herbs from the Rush River Red. We suggest tasters take advantage of the library wines available on the weekends.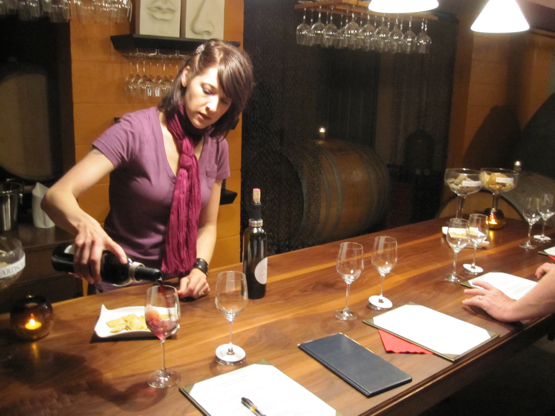 During our cellar tasting we tasted the 2008 Boisseau Chardonnay, 2007 Hardscrabble Chardonnay, 2006 Avenius Red, 2006 Hardscrabble Red, 2005 Late Harvest Vidal, and the 2006 Late Harvest Petit Manseng. Warren and I both put gold stars next to the 2008 Boisseau Chardonnay. We noted orange peel, honeysuckle, and a long finish. The rest of our stars were split. I put a star next to the 2006 Avenius Red and the 2005 Late Harvest Vidal while Warren put his gold stars next to the 2006 Hardscrabble Red and the 2006 Late Harvest Petit Manseng.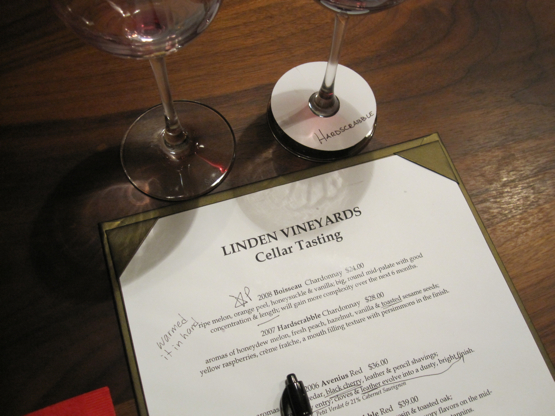 During the cellar tasting we realized one of the other participants was Curtis Vincent, the former winemaker at Chrysalis. We had a great chat about wine of course and found out he'll be starting at Swedenburg in May. We are looking forward to the wines he'll produce at Swedenburg. After the cellar tasting we got to meet Curtis' new wife (congrats on your wedding!). We had a chance to say hello to Jim Law as well who was enjoying a glass with Curtis and his wife.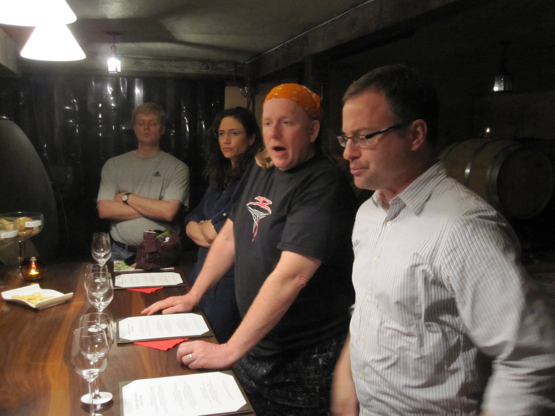 We always enjoy our time at Linden Vineyards. The wines are simply wonderful. Consider visiting Linden Vineyards and tasting their wines. You won't be disappointed. And tell them Virginia Wine Time sent you!