So we continue to blaze the wine trails this spring to present our findings about the latest releases. This includes a recent visit to Rappahannock Cellars located in Huntly, Virginia. Where did our gold stars land on the tasting sheet? Keep reading to find out!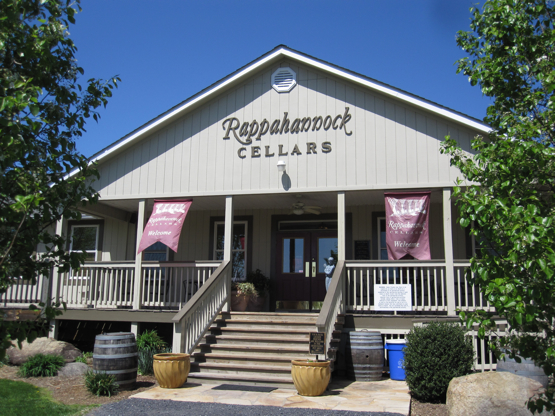 Of the four white wines available for tasting, Paul and I both agreed that the 2008 Viognier should be the gold star recipient. Its honeysuckle and peach notes suggested a fruity palate but a subtle toasted edge and a creamy texture confirmed this to be a fuller-bodied white wine. This Viognier was fermented in stainless steel and then aged briefly in French oak barrels. The 2008 Noblesse Viognier should prove to be popular during the spring and summer months. An off-dry offering, the Noblesse Viognier presented citrusy characteristics and a vibrant acidity that would match well with light picnic fare.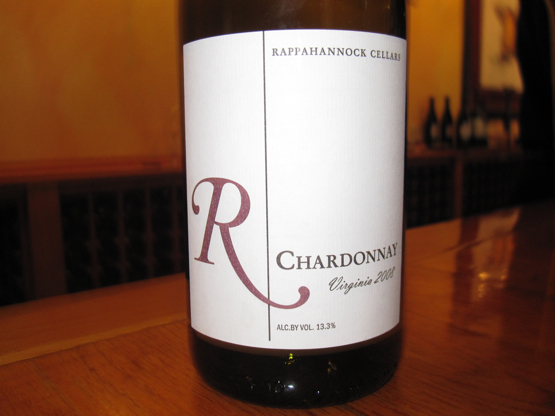 On to the red wines, and here we reached a split decision. I favored the 2007 Cabernet Franc with its black berry and dark cherry aromas and flavors. I noted an earthiness to this one, too. Blended with Cabernet Sauvignon, this Cabernet Franc offers more complexity and boldness than is usually associated with the varietal. Paul's gold star went to the 2007 Meritage; this was my close second. Paul noted dark plum, cherry, and spice characteristics with a noticeable tannic presence. This is definitely one to age! This Meritage includes a blend of Cabernet Sauvignon, Petit Verdot, Merlot and Malbec and is fermented and aged in both French and American oak barrels. Port lovers would be advised to check out the 2007 Port style Red Dessert Wine made from the Norton grape—dark fruits prevail in the mouth, and the 8% residual sugar provide a characteristic sweetness. Pair with blue cheese, dried fruit, and a cigar!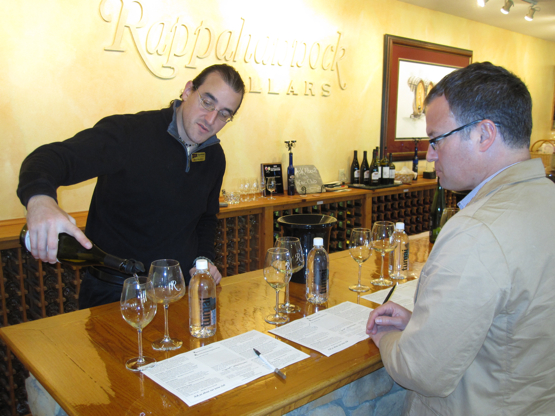 So after our tasting, we shared a glass of the 2007 Meritage with some dark chocolate out on the front porch. Decadence all the way around! We made certain to purchase some of our gold star favorites before we left. Plan a visit to Rappahanock Cellars; of course, mention that Virginia Wine Time sent you!