That would be the answer to a multiple choice question that reads, "Which Chester Gap wine is your favorite?" On a lovely spring afternoon, we ventured out to visit Bernd Jung at Chester Gap Cellars; in the past, we have trumpeted Bernd's outstanding winemaking skills, and after today's tasting, we conclude that Bernd is one of Virginia's excellent winemakers. So how could we make such a claim? The proof was in the wine glass, and we could only reach conclusions on our gold star rewards after much debate and deliberation. All of the wines that we tasted were well crafted and reflected careful attention to vineyard and barrel room management.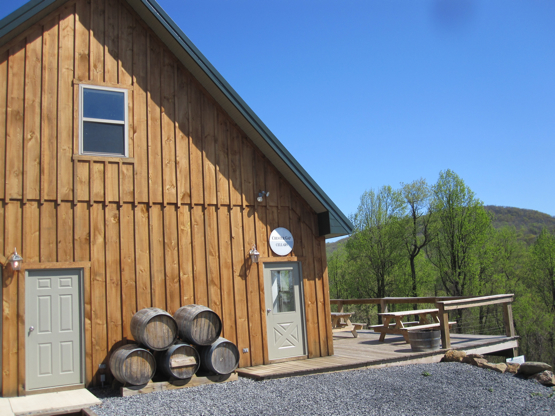 Bernd offers three Viogniers for sampling, and each one presents a different twist. Paul's favorite was the stainless steel fermented 2008 Viognier with its crisp finish and characteristics of honeysuckle and lemon. I noted a "steeliness" that reflected a refreshing minerality. My own gold star was presented to the 2008 Viognier Reserve which presented a creamier mouth feel. Characteristic floral and peach aromas. Peachy flavors with a nice acidity and a lengthier, toasty finish qualifies this one as a food wine. Lobster? Poultry with cream sauce? Here is the perfect partner. Bernd shared with us that he only uses high-quality French barrels to ages this Viognier; his 2008 Viognier Boisseau Vineyard is aged in French oak barrels used for cognac, and this one was my close "second" for the white wines. Smoky and full-bodied, this Viognier and its Reserve sibling are built to age for a few years.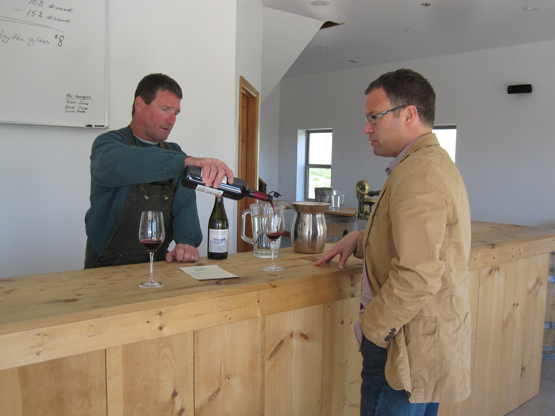 Bernd currently offers two red wines for tasting and sale. In a rare moment of concurrence, Paul and I both agreed that the 2007 Merlot was superior. I noted blackberry and menthol characteristics; Paul suggested some earthiness to boot. This Merlot is an example of the excellent 2007 vintage in Virginia, and it should age quite well. The tasting notes suggested a pairing with lamb, and I could not have agreed more heartily with this recommendation. Not to be missed is the 2007 Cabernet Franc with its dark cherry flavors and chewier tannins.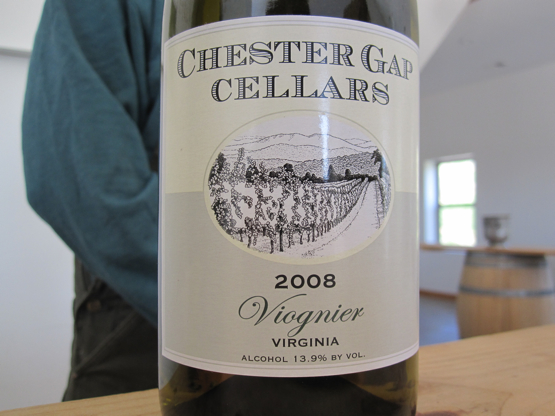 In our chat with Bernd, it was clear to us that his focus is wine. His tasting room is utilitarian—nothing fancy at all, but it does offer exquisite views of the Shenandoah mountain range. However, the wines are excellent, and we learned that he plans to plant more vines that may include Merlot. We applaud Bernd's efforts to produce limited quantities of wine are well-crafted and worthy of accolades that include an inclusion on restaurant wine lists in the local area.
With spring in the air, plan a visit to Chester Gap and mention that Virginia Wine Time sent you!