Before our trip to Charlottesville we attended the barrel tasting at Gray Ghost Vineyards, in my opinion the most medaled winery in Virginia. Have you checked out the medals they've been winning lately?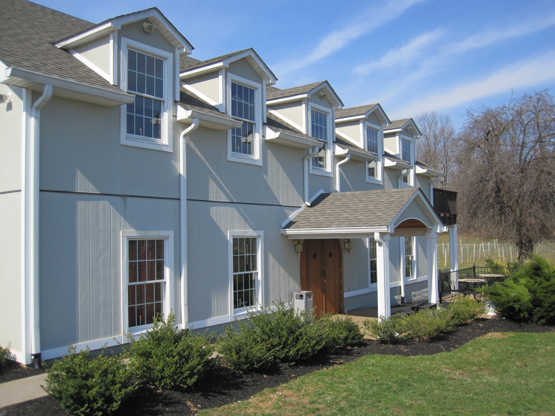 At the barrel tasting, Al Kelert opened the barrel room and a few barrels to allow us to taste certain wines in their current state. We started with the 2009 Chardonnay. We noted apple and tropical fruit flavors. We can't wait for this one to make it in the bottle.
We moved onto the reds and started with the 2009 Merlot. We noted lots of cherry, smoke, and smooth tannins. I'll be getting a case of this one when it is released. We then moved on to the 2009 Cabernet Franc. Here we noted raspberry fruit and smooth tannins. Another one I'll be adding to my case list.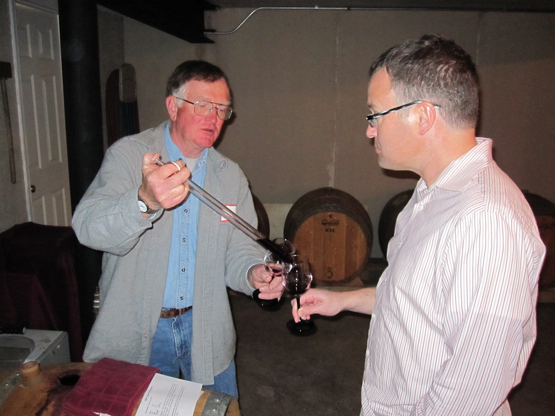 Next up were the two 2008 Cabernet Sauvignons…one in French oak and one in American oak. The French oak presented bright berry fruit flavors on the nose and on the palate. We noticed smooth tannins. The American oak was a bit more tannic and presented blackberry fruit, and a spicy edge. Warren wrote down chewy tannins. We were then able to blend the two together. The blend consisted of 60% from the French oak barrel and 40% from the American oak barrel. This made an amazing blend. The two compliment each other. The blend softened the tannins and brought out the fruit. Warren noticed some smoke as well. We look forward to this one making it in the bottle in the future.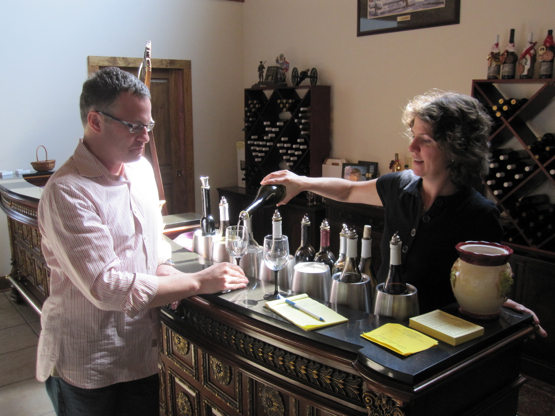 After the barrel tasting we had a regular tasting conducted by Amy. We were able to taste the most recent releases: the 2009 Riesling, the 2009 Vidal Blanc, and the 2009 Adieu. All of the wines were wonderful and made it difficult for us to pick a wine for lunch. We finally decided on the 2008 Chardonnay. It went well with our grilled chicken. We finished the day with the 2007 Cabernet Sauvignon with a handful of chocolate kisses…SO GOOD! If you haven't been to Gray Ghost lately, you need to plan to visit them soon. And if you do, tell them Virginia Wine Time sent you!