Our third and final day on the Monticello Wine Trail took us first to Lovingston Winery then to Wintergreen Winery and finally to Cardinal Point Winery.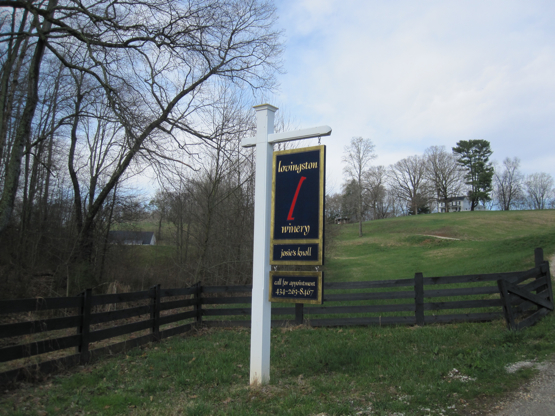 At Lovingston Winery we were able to talk to Riaan Rossouw, the winemaker. He introduced us to the wines he's created for Lovingston. While tasting the wines he shared his passion for winemaking. He says, "You have to be in sync with the wine."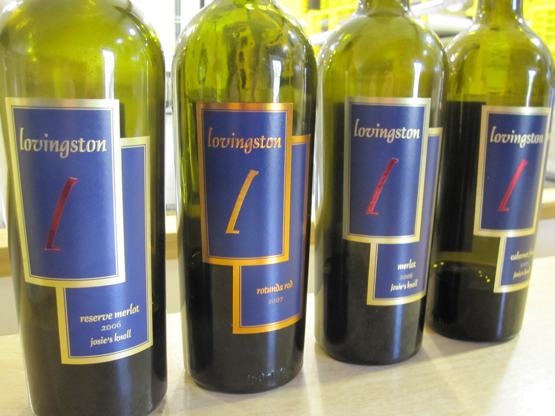 We tasted the 2009 Wahoo White, 2007 Cabernet Franc, 2006 Merlot, 2007 Rotunda Red, 2006 Reserve Merlot, and the 2009 Petit Manseng. All of the wines are very strong and we could describe them all but we'll just tell you our gold star winners and you will have to plan a trip to taste the Lovingston wines. I placed a gold star on the 2009 Petit Manseng with it's mineral/sauvignon blanc nose, tropical fruit flavors, and creamy texture. I also placed a gold star on the 2006 Merlot Reserve which presents layers on the nose and on the palate with a hint of tobacco and silky tannins. Warren also chose the 2009 Petit Manseng for one of his gold stars. The 2007 Rotunda Red received his other gold star. He noted sea shells and ripe berries nose and similar characteristics on the palate. He liked this one so much that he had a glass of it with lunch at the Devils Backbone Brewing Company with one of their gourmet burgers.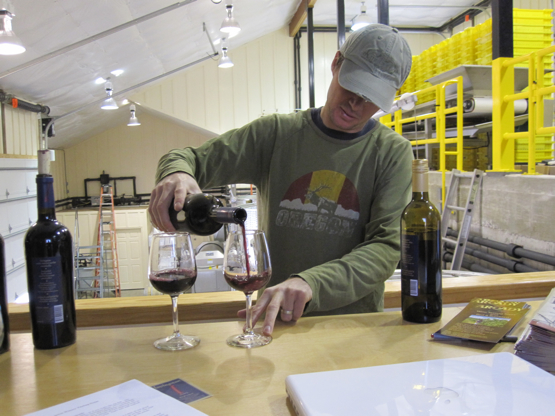 After our tasting Riaan had us taste one more wine. This one he's been working on for a few years and will be releasing under his own label. He told us nothing about the wine before we tasted it. Warren and I both tasted the wine and noted flavors, a nose, and mouth feel of a cabernet sauvignon. We even guessed a possible year! Once we shared our predictions Riaan informed us that actually we were tasting a chambourcin. We were surprised! Riaan was able to get cabernet sauvignon from a chambourcin! That comes for the skill and knowledge of a fine winemaker. We really enjoyed our time tasting the wines and talking with Riaan. If you haven't tasted the Lovingston wines, you need to make an appointment. You will not be disappointed.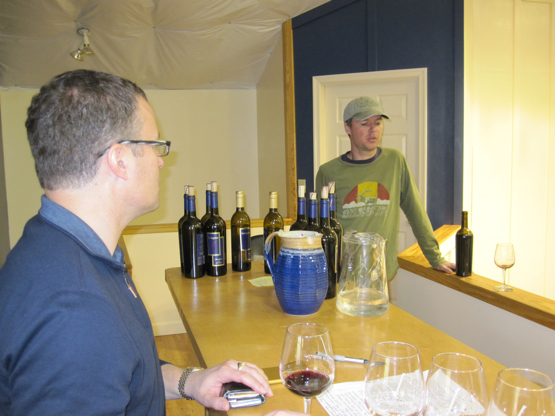 Our second stop today was Wintergreen Winery. We did not have this one on our list but we hadn't been there in so long it was time to stop and check out the changes. With gold stars in hand we did a tasting of their line up of wines and awarded our gold stars. I awarded one of my gold stars to the 2008 Black Rock Chardonnay Reserve with it's crisp fruitiness and it's hint of oak. I awarded my other gold star to the 2008 Brent's Mountain Merlot with it's soft but full tannins with plum and cherry notes. Warren awarded his gold star to the Thomas Nelson White as a refreshing summer sipper. He had Wolf Trap on his mind while trying this one. After our tasting we purchased a few bottles and headed down the road to our final stop, Cardinal Point.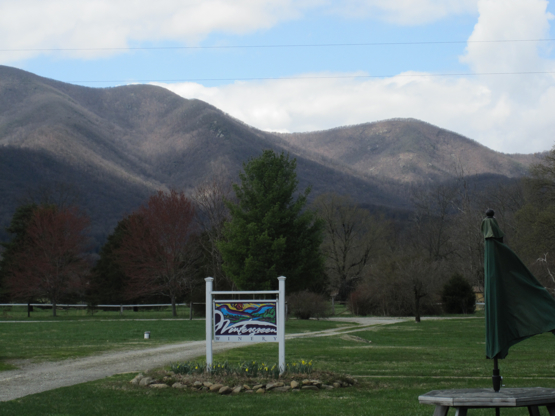 We always enjoy stopping at Cardinal Point Winery to see what new wines Tim and Sarah Gorman have on the menu. When we stopped today we weren't able to see Tim and Sarah but we were able to taste all the new releases. Our tasting associate Brianna expertly guided us through the tasting menu. All of the wines are wonderful and we had a hard time selecting our gold star winners. I selected the 2008 A6 from the whites for my gold star. My notes show the word APPLE in big letters with exclamation points and underlines. It has a long finish and is crisp! Warren selected the 2009 Quattro (which hasn't been released yet) for his gold star. He noted a floral nose with peach on the palate and a "just right" residual sugar level. For the reds we both picked the 2007 Cabernet Franc with it's plum, cherry and tobacco notes and dark extracted fruit.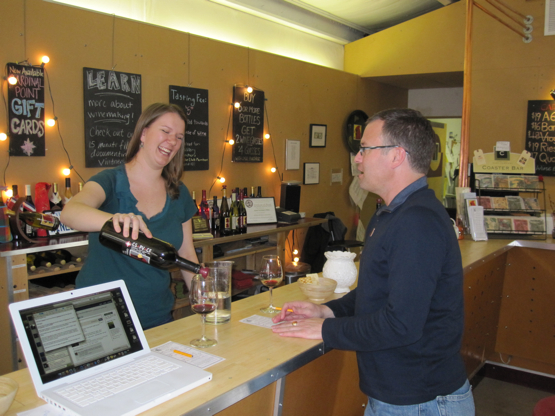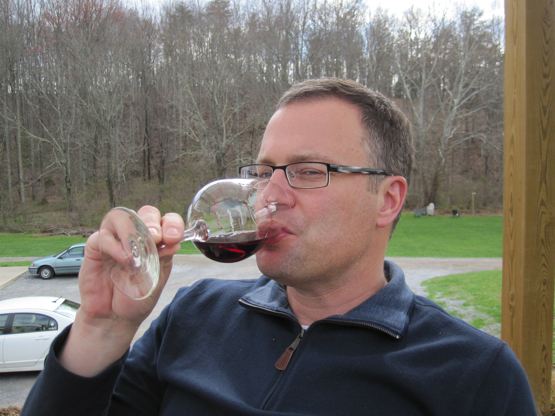 During our tasting Brianna let us taste a few new wines that haven't been released yet (like the 2009 Quattro). Even though they aren't out yet, we need to mention a few. The 2009 Viognier present classic floral notes but provided sauvignon blanc characteristics that included some citrus and minerality. The 2009 Rockfish Red reminded us of a beaujolais style red that captures the essence of the gamay grape with bright berry flavors.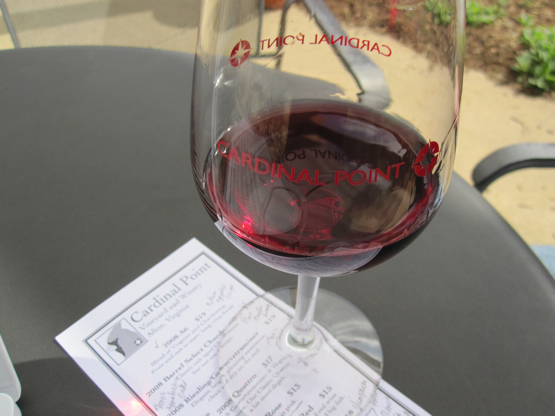 Our trip to Cardinal Point wouldn't be complete without a glass of the 2009 Rockfish Red to sip on the patio. We enjoyed the 2009 Rockfish Red while tweeting and posting to Facebook and deciding on which wines to bring home. After making our purchases and saying our goodbyes, the final day of our Monticello Wine Trail trip came to an end. When planning your trip to Charlottesville, please put Cardinal Point, Wintergreen and Lovingston on your list of wineries to visit. And tell them Virginia Wine Time sent you!