We are in Charlottesville! Today we visited Barboursville, Horton, Keswick, Jefferson and Blenheim. Here's a quick recap of the gold stars we handed out and a few notes we made during our visits.
At Barboursville I gave my gold star to the 2009 Sauvignon Blanc and Warren awarded his to the 2008 Viognier Reserve. For the reds I gave my gold star to the 2008 Sangiovese and Warren gave gave out two gold stars. One to the Octagon 2005 and one to the Cabernet Franc Reserve 2007. All the wines at Barboursville are strong. We enjoy them all. However, something must be done with the flow of the tasting room. Big crowds slow things down and hamper the tasting experience. It might be time to consider a different plan or layout for tasting. There's got to be a better way to conduct their tastings. Just a thought.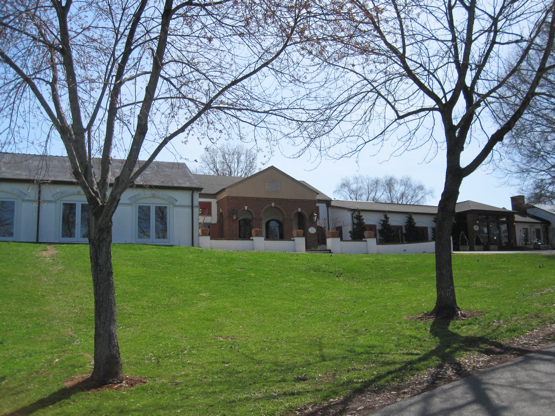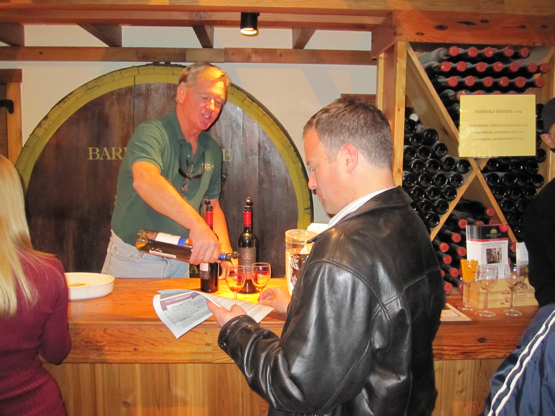 It's always an adventure at Horton Cellars. They have so many wines to choose from. We have to be selective or we'll have to get a driver. We did try a few of the whites and a few of the reds. This time our gold stars went to the same wines. We awarded the 2008 Viognier a gold star and the 2007 Cabernet Franc Reserve a gold star. We purchased a few bottles before leaving.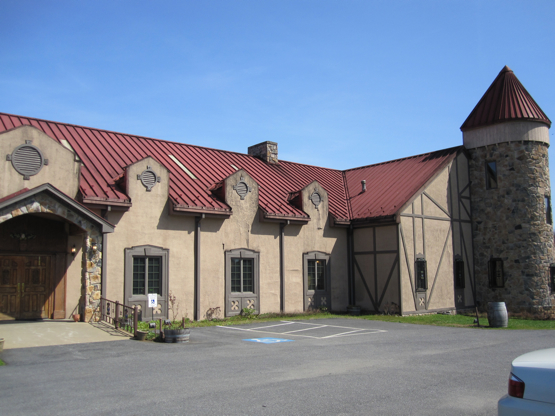 Our next stop was Keswick Vineyards. We always enjoy our tastings there. They had six wines to taste this time and they were all new to use. I gave my gold star for the whites to the recently released 2009 Verdejo and my gold star for the reds went to the 2008 Cabernet Franc. Warren selected the 2008 Chardonnay Reserve and the 2008 Consensus for his gold star winners. After our tasting we enjoyed a bottle of the 2008 Cabernet Franc. Warren noted currents, plums, dried herbs on the nose and similar qualities on the palate. He said, "It tastes like it smells." We enjoyed it with some delicious white cheddar cheese and crackers.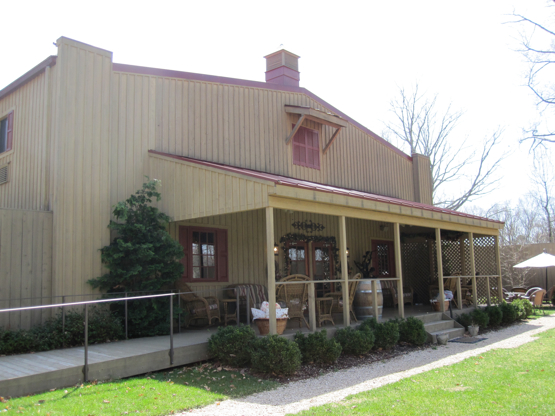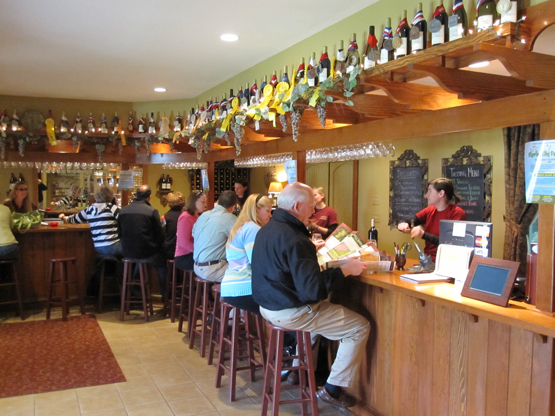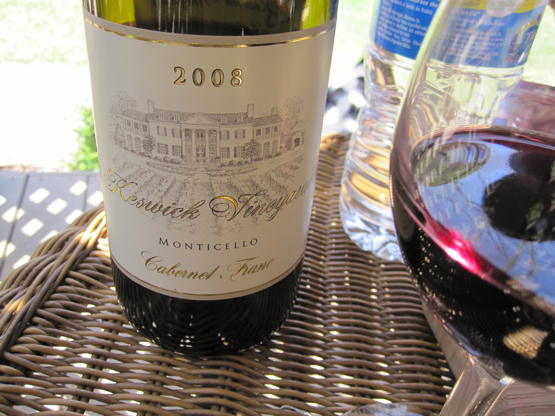 Our next stop was at Jefferson Vineyards. Jefferson was packed! It was a very popular place today. We found a spot at the tasting bar and began our tasting. We met some nice ladies from California next to us and enjoyed chatting about wine with them. Once again our choices for gold stars were split. It's probably a good thing we like so many different Virginia wines. I gave my gold stars to the 2008 Pinot Gris and the 2007 Meritage while Warren gave his gold stars to the 2008 Viognier and the 2007 Merlot. Usually Warren likes the meritages and I like the merlots but we mixed it up this time. The weather was beautiful today so we shared a glass of the 2008 Viognier on their deck.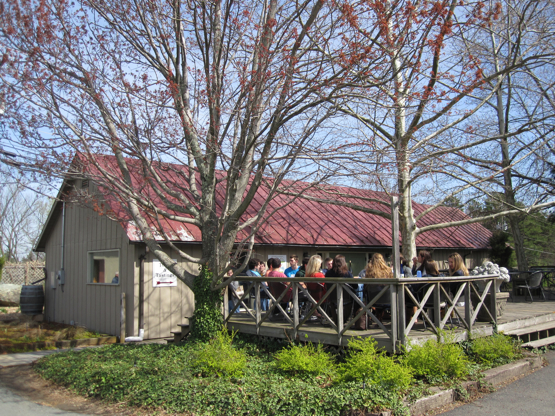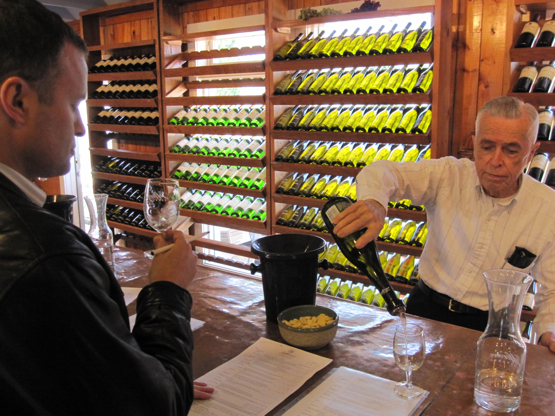 Trying to make the most of the beautiful weather and squeeze in as many wineries as we can on this trip, we finished the day at Blenheim. Kirsty Harmon is doing some wonderful things at Blenheim. It's another winery that has become very popular. Our tasting associate, Pete, guided us through the current offerings at Blenheim. There were two new wines on the list: White Table Wine and Painted Red 2008. The Painted Red 2008 intrigued us with his big fruity nose and flavors. We described it as beaujolais style. Warren and I both gave our gold stars to the 2008 Viognier but for the reds we were split again. I gave mine to the Blenheim Farm Petit Verdot 2008 and Warren gave his to Painted Red 2008. After our tasting we enjoyed a glass of the Painted Red 2008 on the deck. Kirsty came out and joined us and we chatted about wine of course. We always have a great time at Blenheim.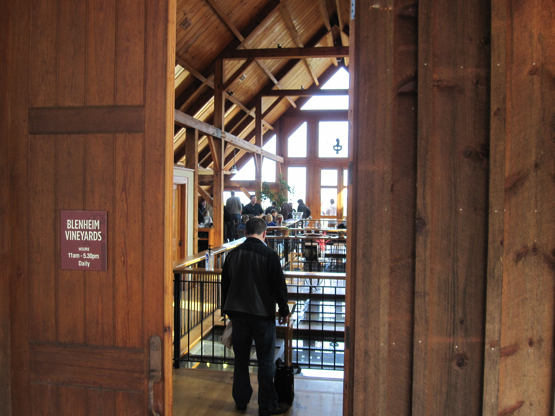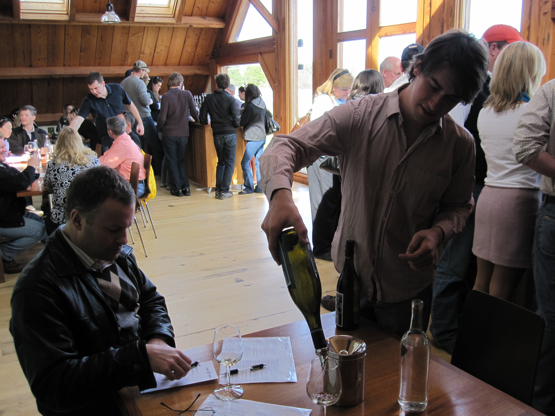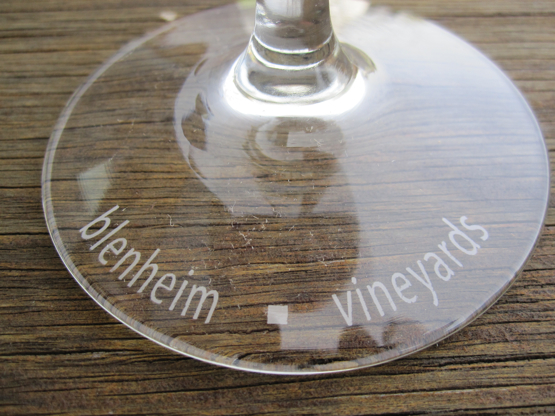 That was our first day in Charlottesville. A lot of wineries, I know but we have to make the best use of our time. Tomorrow we are headed to three more wineries. I'll update you then with our findings. If you find yourself at any of these wonderful wineries, please tell them Virginia Wine Time sent you!