After our trip to Casanel on Saturday we decided to stop at Dry Mill Winery. They are very close to each other so you won't have to go far. We last visited Dry Mill the week before they officially opened last June.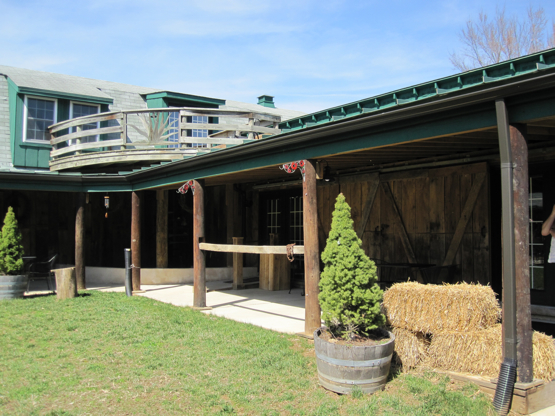 We were lucky to have Michelle, the owners' daughter, conduct our tasting. She knows all about the winery and the wines and willing to share all her knowledge with you. Of course we started with the whites. Added to the tasting menu this year is the 2008 Traminette along side the 2008 Steel Chardonnay, the 2008 Barrel Chardonnay and the 2008 Viognier. We had our gold stars ready and but our awards were almost the exact opposite from what the usually are. Warren put his gold star on the 2008 Steel Chardonnay when normally he prefers the oakier barrel type chardonnay. I put my gold star on the 2008 Barrel Chardonnay when I normally prefer the steel type chardonnay.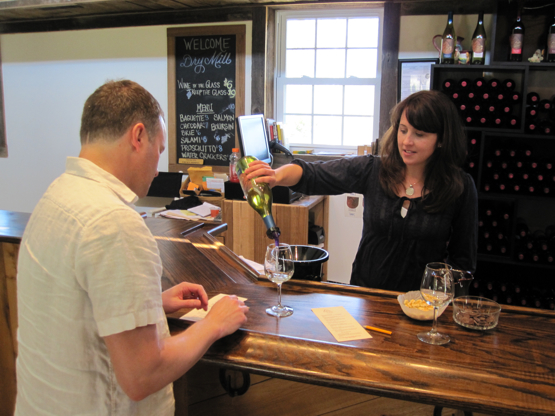 Moving on to the reds we noticed the addition of the 2007 Syrah and the 2007 Norton. We didn't remember seeing these last year with the 2007 Cabernet Franc and the 2007 Rose. Warren and I both agreed on the gold star for the reds. We awarded it to the 2007 Cabernet Franc. It presents layers of berries with black pepper and a nice caramel finish. We were also given a taste of the 2008 Chambourcin. We believe this one will be released soon. We were so pleased we received a preview taste. We also noted the 2007 Rose`. We got to Wolf Trap for concerts in the summer and often take Rose`s with us. This Rose` would make the perfect Wolf Trap wine.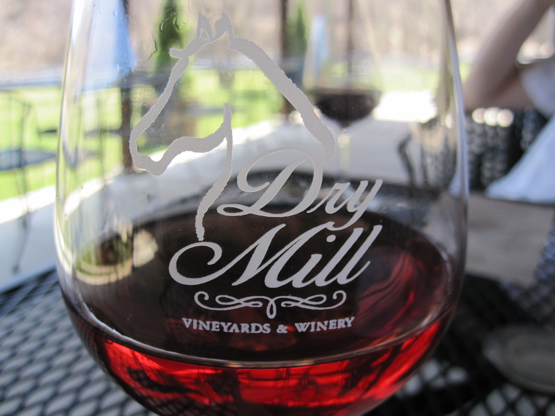 Since we had already eaten our lunch, we decided to enjoy a glass of the 2007 Cabernet Franc while enjoying the view from the patio. We also had a baguette with our wine. Before leaving we purchased a few bottles and said our goodbyes and thank yous. One thing that must be noted is Dry Mill does not charge a tasting fee! How many Virginia wineries don't charge a tasting fee! That is always much appreciated! We encourage our readers to plan a trip to Dry Mill soon and tell them Virginia Wine Time sent you!