Last weekend we went to Loudoun County to visit a few wineries. We started at Casanel Vineyards. We hadn't been there since June. It was about time we checked out the new wines.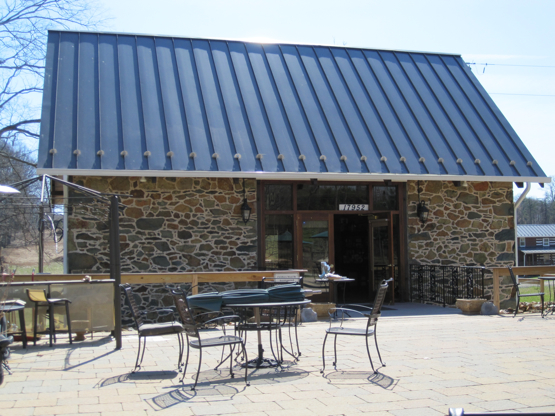 You might remember the name of the winery is a combination of the two owners names…Casey and Nelson…Casanel. They also named each vintage of wines with special words. The 2007 vintages began with the word Chegada which means arrival. The 2008 vintages begin with the word Batucada which means samba. Casanel is a family run winery as well. We were lucky enough to have one of the daughters conduct our tasting.
Our tasting began with the whites. Casanel has two whites to taste; the 2008 Batucada Chardonnay and the 2007 Chegada Viognier. Some words that were jotted down next the chardonnay were "crisp" and "tropical". The viognier received the words "peachy", "floral", and "honey textured". We enjoyed them both and thought about each one for our lunch. We agreed on our gold star here. It went to the 2007 Chegada Viognier.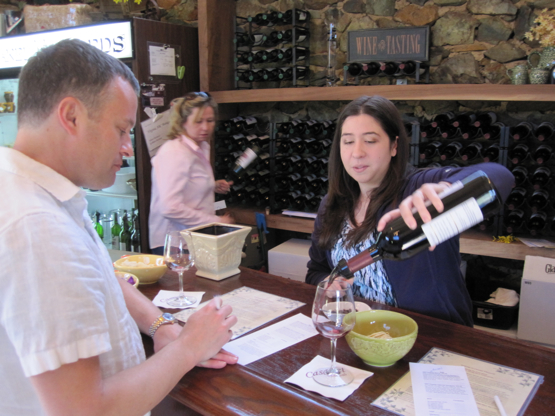 We tasted three reds from Casanel. The 2008 Batucada Norton was tart with cherry jam flavors. The 2007 Chegada Merlot presented notes of smoke, cherry, dried herbs, and pepper. Our final red was the 2007 Chegada Cabernet Sauvignon. Warren noted cherry, plum, and leather for this one. We were split on the reds for our gold stars. I gave my gold star to the 2007 Chegada Cabernet Sauvignon and Warren presented his gold star to the 2008 Batucada Norton.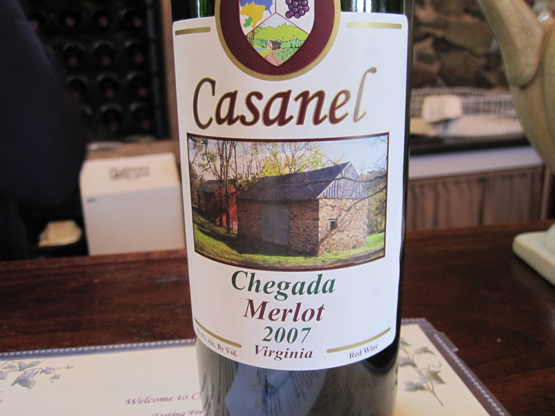 With our tasting finished, we decided on the 2007 Chegada Viognier to go with our herbed grilled chicken. We thought this one went well with our chicken. We decided the acidity gives the impression of crispness when we really didn't detect its presence. We noted lots of peach on the nose and on the palate as well as the honeysuckle texture. Overall a very nice wine.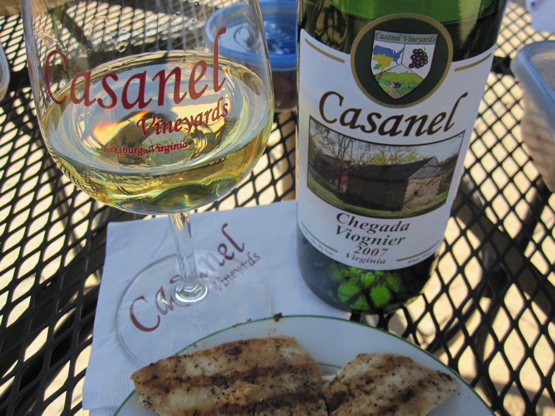 We had a nice time visiting Casanel once more. We encourage our readers to plan a visit to Casanel soon and when you do, tell them Virginia Wine Time sent you!