Over the past couple of weekend, we've visited a few other wineries, and we wanted to post our reviews of these visits.
Chrysalis Vineyards—It's always a treat to do a tasting here. Our gold star faves in the white category was the 2008 Viognier, the flagship white wine at Chrysalis Vineyards. We were allowed a "sneak" of the 2008 Albarino—Wow! This would be my double star favorite. Soft peach, a hint of lemon zest, and a noticeable minerality sums up the flavor profile. Of the red wines, my own gold star was presented to the 2005 Locksley Reserve; of course, I was not swayed by the fact that it won gold at the Virginia Governor's Cup competition. Paul preferred the smoky 2005 Petit Verdot. We can also report that owner Jenni McCloud is making progress with her plans to build an on-site dairy and restaurant. We'll follow these developments and keep track of latest releases as the spring and summer progresses.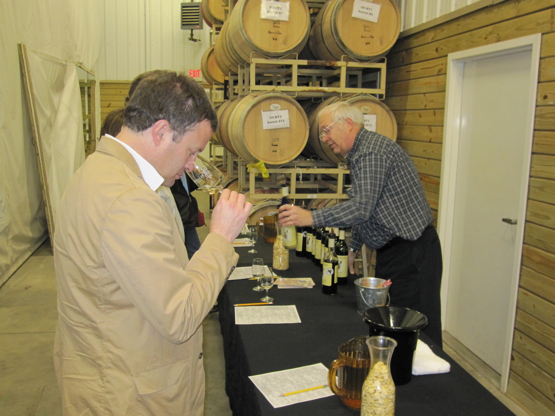 Loudoun Valley Vineyards—The renaissance continues here! Our favorite white continues to be the crisp and refreshing 2008 Pinot Grigio, but the 2008 Vinifera White should prove to be a summertime crowd pleaser. The red wines produced another split decision. Paul favored the 2005 Cabernet Franc with its blackberry and spicy notes. My own preference was the 2005 Dynasty Reserve, and I noted dark berry, plum, and spice characteristics with some vanilla to boot. A more complex and "layered" pour, I opted to enjoy a glass of this one after our tasting.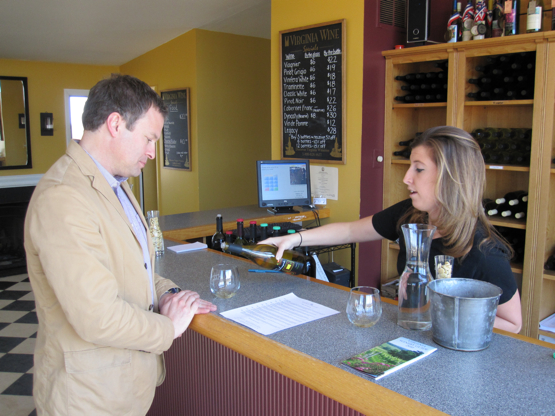 Piedmont Vineyards—New releases planned in late May, and these include a Hunt Country Chardonnay and a Native Yeast Chardonnay. We were given "sneaks" of the Native Yeast, and for lovers of an oak-aged Chardonnay, this one should be popular. The current Hunt Country is still available and was Paul's gold star winner. He favors the stainless steel Chardonnays, and this one is still crisp and refreshing. We both concurred on the Cabernet Franc with its raspberry and spice flavors. This one is limited in quantities, so buy now for future enjoyment.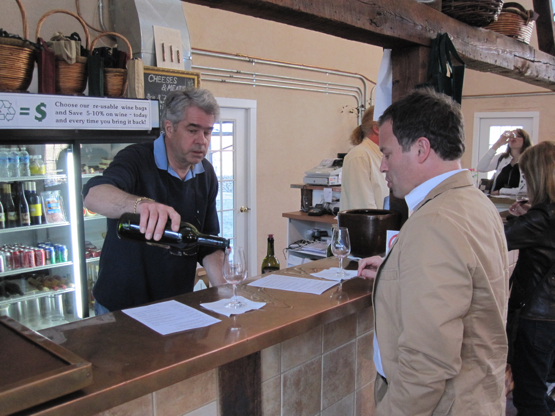 Plan springtime visits to these wineries soon, and be sure to mention that Virginia Wine Time sent you.