Despite the rain, fog, and chill on Sunday, we went to Breaux Vineyards to pick up my Cellar Club selection. They were having a little pick up party for those who go to the winery to pick up their wines instead of having them shipped. At this party they were serving some spicy gumbo. They were also tasting the Cellar Club selections, the 2009 Water Bent Viognier and the 2007 Meritage.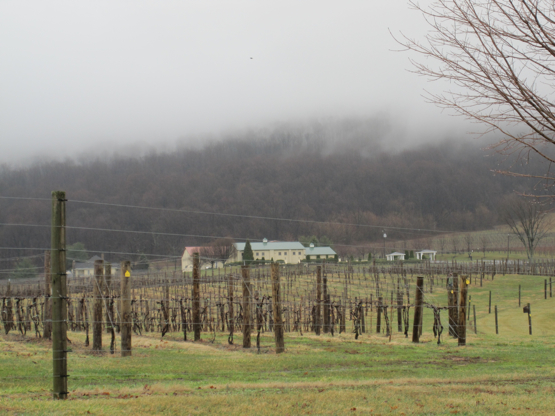 The 2009 Water Bent Viognier was a wonderful wine filled with fruit on the nose and on the palette. Warren noted pear. We thought this one went really well with the gumbo being served.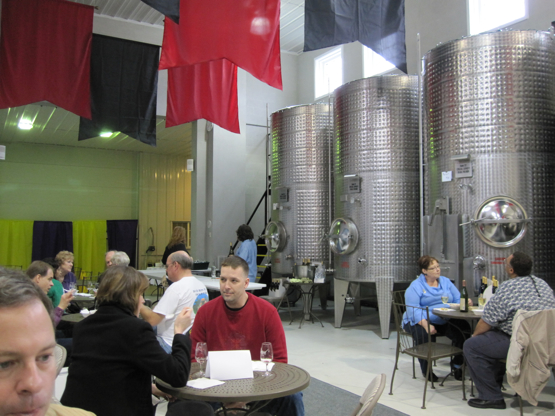 The 2007 Meritage showed characteristics of a wine meant for aging. The tannins were tight and you could easily tell that it is a young wine. We suggest you lay this one down for a few more years. It promises to be quite nice in a few years.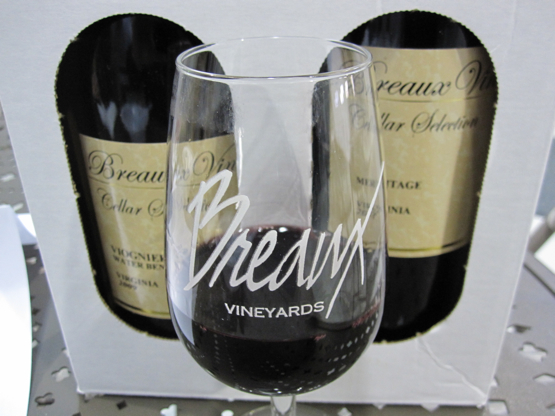 I talk about these Cellar Club selections as if you can buy them. You can if you are a Cellar Club member. I've been a member for more than a year now and haven't found one wine I didn't like. They have all been amazing. The greatest advantage to being a member is the wines they select are created JUST for the club members. How many other wineries do this? I'm not sure but I do know I like having some wines that no others will have. I'm greedy like that.
In this months' Cellar Club Newsletter there was a coupon for 30% off a case of select wines from the regular tasting. Since Warren and I hadn't done a regular tasting in awhile, we decided to check out the current selections and consider getting a case of the ones we really liked. We were looking forward to spring and summer and what wines would be appropriate for the seasons.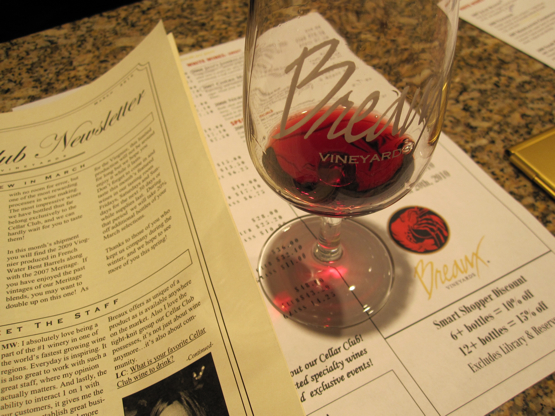 Our tasting associate Carole, walked us through our tasting, expertly describing each wine. My gold stars went to the 2007 Madeleine's Chardonnay and the 2002 Merlot Reserve. Warren's gold stars went to the 2008 Viognier and the 2006 Meritage. Isn't it interesting that we usually have different selections for our gold stars?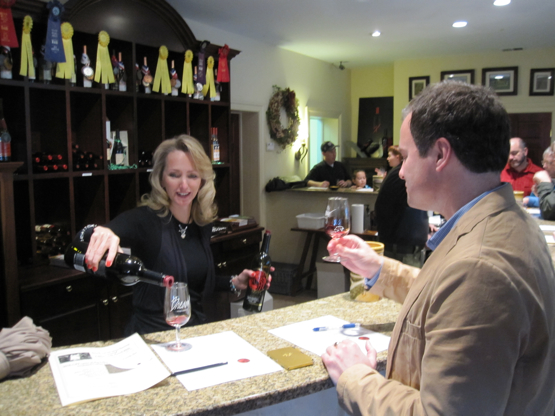 Our next decision was what to include in our case. With the coming seasons in mind, I selected equal amounts of the 2007 Madeleine's Chardonnay, the 2008 Syrah Rose`, and the 2008 Jennifer's Jambalaya. We usually take rose` with us to Wolf Trap in the summer and the 2008 Syrah Rose` will be perfect while enjoying a concert.
Before leaving we caught up with Jen Breaux. It was great to see her and the other Breaux staff we've come to know and enjoy. Plan a trip to Breaux Vineyards soon and be sure to tell them Virginia Wine Time sent you!