It's snowing like crazy outside! But we're warm and safe inside. Snowpocalypse 2010 is a great time to enjoy some wine and food. We were going to attend the Virginia Wine Showcase this weekend but fear the snow will keep us from attending.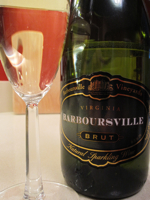 To begin the snow event we started with the Barboursville Brut. We thought that would be a great beginning. We noted that it had long lasting bubbles. It had apple on the nose with a vibrant acidity. We thought it would be perfect for mimosas…which we'll make in the morning.
For dinner we had some grilled chicken seasoned with lemon pepper and long grain and wild rice. Of course we were thinking of a white wine, and already chilled in the fridge was the 2008 Pollak Vineyards Viognier. It proved to be a perfect match. The viognier had a floral nose, and peach characteristics. It paired well with the seasoned grilled chicken. The Pollak Viognier is one of my favorites.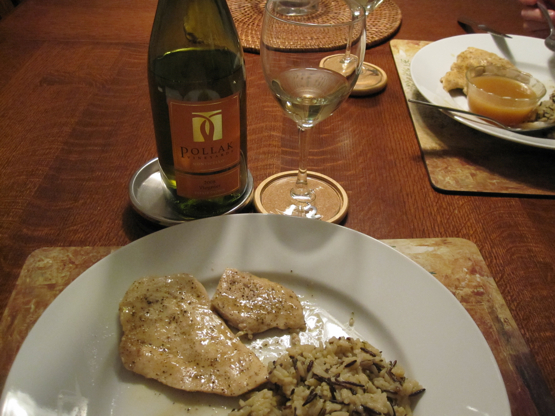 We expect we'll be enjoying several Virginia wines during this snow event. We'll keep you updated on the snow and the wines we enjoy.