A couple of weekends ago, we decided to pay a visit to Fox Meadow Vineyards.  Our last visit there occurred quite a while ago.  Needless to say, we were looking forward to sampling the current releases at Fox Meadow Vineyards, and all of these were certainly new to our palates.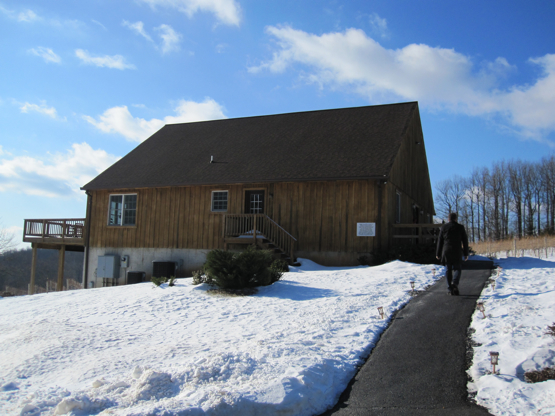 Of the white wines, our gold star favorite was the 2007 Le Renard Gris, a blend of Chardonnay, Pinot Gris, and Riesling.  We were impressed by its melon flavors and pleasant feel.  Serve as a sipper or partner to light picnic fare or salads—Le Renard Gris should be a crowd pleaser.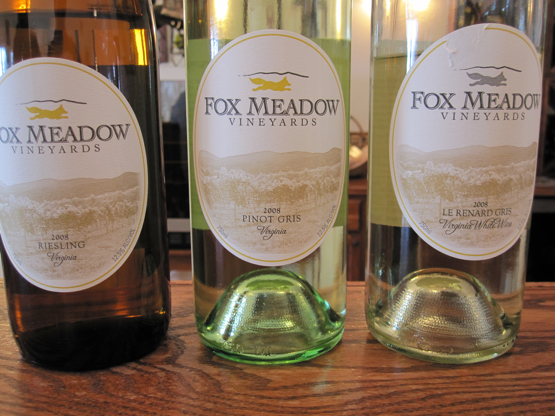 We reached a split decision on the red wines.  Paul favored the 2007 Cabernet Franc, and he noted its dark garnet core with mixed berry and spice characteristics complemented by a woodsy finish.  My own fave was the 2007 Le Renard Rouge.  This one presented a longer finish but first presented a red berry nose with a splash of plum to boot; similar flavors were noted in the mouth.  The 2007 Le Renard Rouge should prove to be an age-worthy wine, so buy now to drink later.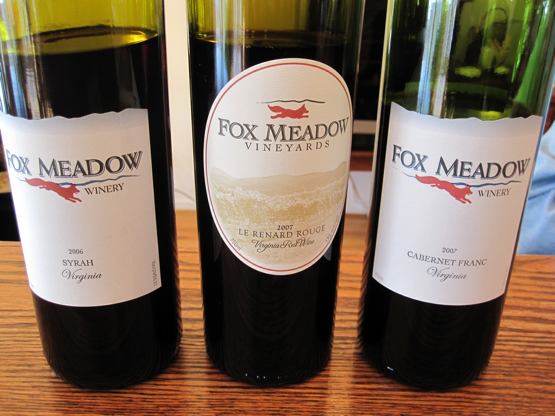 Owner Dan Mortland invited us down to the barrel room for a sneak sample of the upcoming Syrah, and we anticipate a release that will be bolder than the lighter-bodied pour currently offered in the tasting room.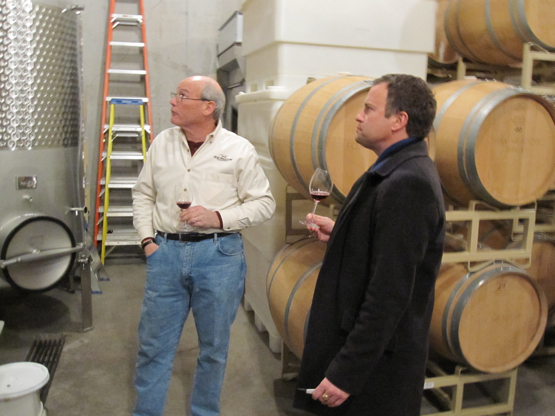 With our tasting concluded, we enjoyed a glass of the 2007 Cabernet Franc while taking in lovely mountain views from the tasting room. Though a post-blizzard thaw had long begun, enough snow remained to present a winter landscape that we appreciated as we swirled and sipped.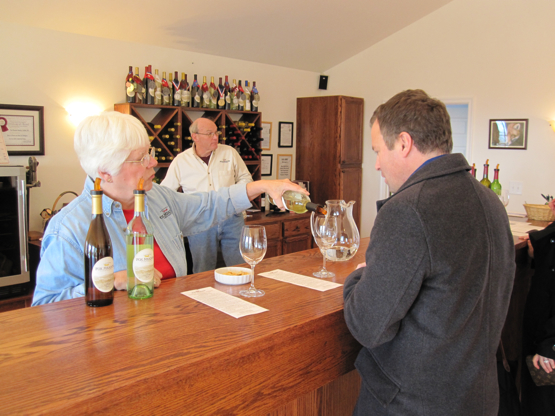 We plan to return to Fox meadow Vineyards soon to sample upcoming releases.  Be certain to visit, too, and be sure to mention that Virginia Wine Time sent you.