Last Saturday after seeing the fall grape leaves at Gray Ghost, we stopped by Narmada to see what has been added to the tasting menu.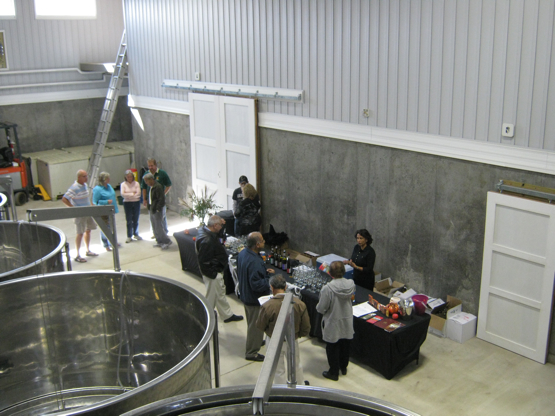 Upon entering the gates we noticed they are now doing tastings in the winery among the tanks. Right away we ran into Rob Cox, the winemaker. He preceded to give us a tour of the facility. It's just about complete. He took us to the unfinished tasting room that promises to be quite a space. We look forward to returning to see the completed tasting room.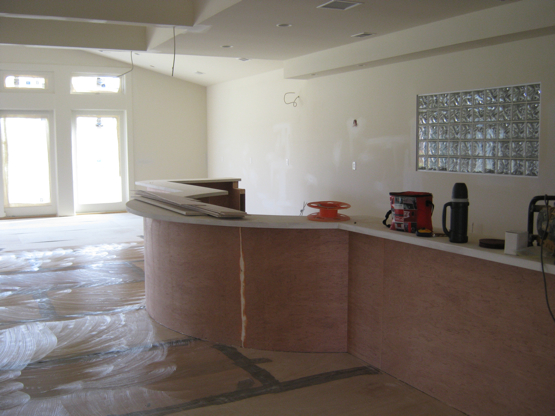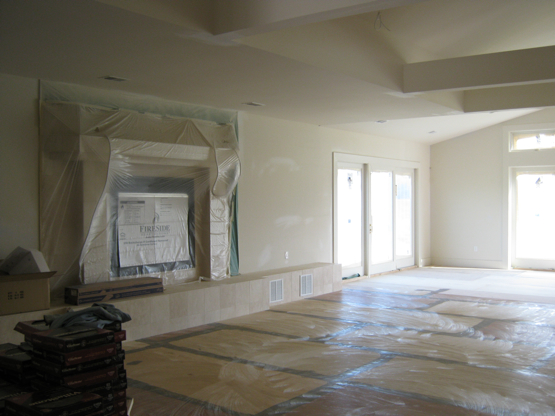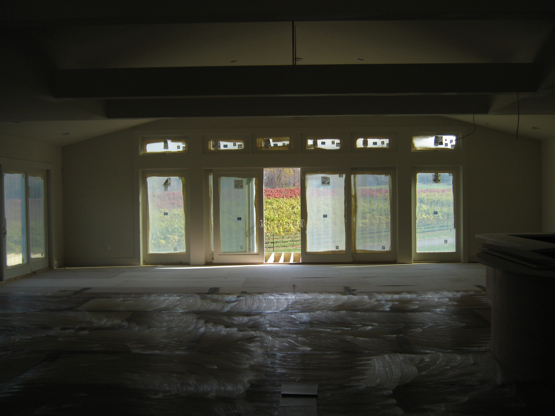 After our tour Rob directed us in tasting the line of Narmada wines. Many of them we tasted back in September but there were a few additions since our last visit. The three additions were the Chardonnay, the Viognier, and the Cabernet Franc.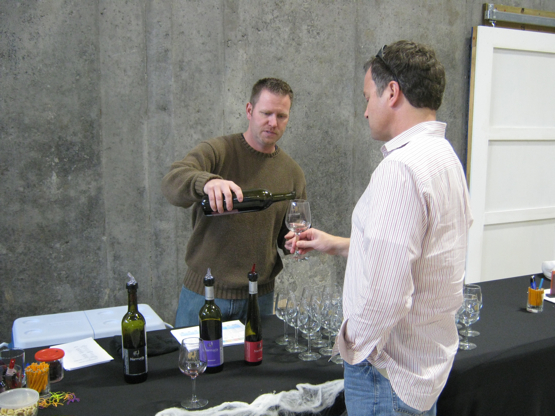 We enjoyed them all but the Viognier got our gold star on this visit. This viognier is steel fermented and it spends seven months on oak. I noted citrus fruit and melon. Warren noted honeysuckle and peach. We enjoyed this one so much we enjoyed a glass on the crush pad, which is set up with tables and chairs.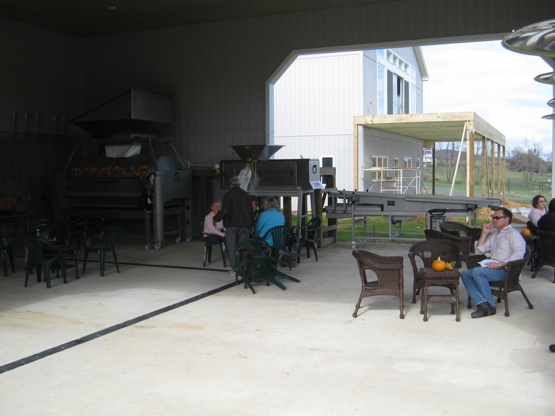 While enjoying the our glass we got to chat briefly with Sudha Patil, one of the owners. She asked for any advice we might have for the winery. We informed her that they seemed to be doing everything right. We enjoy the wines, the scenery, and we're sure we'll enjoy the tasting room when it opens later this month. Plan a visit to Narmada soon and if you do, tell them Virginia Wine Time sent you!