I'm going to present a general review of other wineries that we visited during our Columbus Day weekend trip to the Monticello area.  (We wrote about these wineries in August, so visit our posts from the summer to get more detail.)
Blenheim Vineyards:  Always a treat to see winemaker Kirsty Harmon.  It was near closing time when we arrived, but we were treated very well by the tasting staff.  We enjoyed a glass of the excellent 2008 Viognier, and I got to join Kirsty and the harvest crew at the sorting table to pick through Chardonnay grapes.  Since we had just harvested at Gray Ghost, I felt like a trained pro!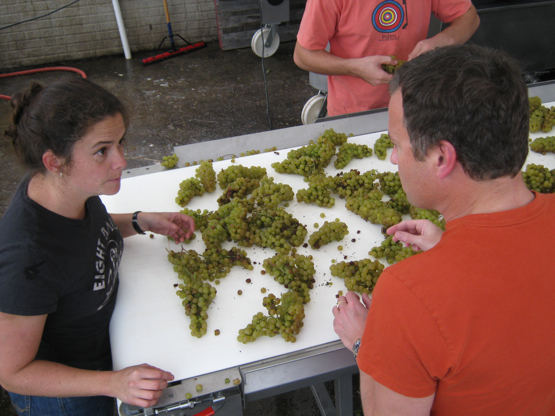 Jefferson Vineyards: Looking for fall/ winter pours?  You can't go wrong with the 2008 Chardonnay Reserve and the 2008 Viognier.  Prefer reds?  Give the 2007 Cabernet Franc and the 2007 Meritage a try. We noted that guest critic Michael Tyler would like the semi-dry Vin Blanc with its 1.5% residual sugar and Riesling-like profile.
Pollak Vineyards:  See the video posted earlier!  We always enjoy a trip to Pollak Vineyards.  This time we got to meet with winemaker Jake Bushing who gave us a tour of the barrel room.  Paul ended up purchasing a case of white wine, and these included five bottles each of the 2008 Durant White and the 2008 Viognier.  A bottle each of the 2007 merlot and 2007 Cabernet Franc were tossed in the case, too.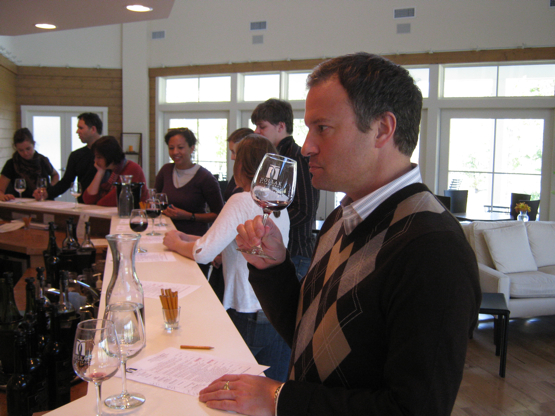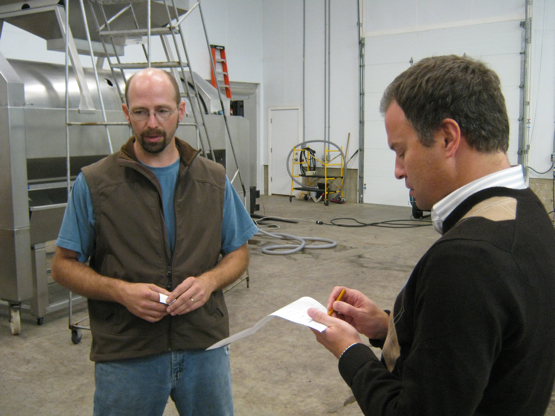 Virginia Wineworks: We just had to have second sample of the superb 2007 Michael Shaps Viognier.  I also enjoyed the 2007 Michael Shaps Chardonnay.  The 2007 Michael Shaps Cabernet Franc should be considered for the holidays, and the seductive Michael Shaps Merlot just begs for a warm fire place, a romantic steak dinner, and a special someone!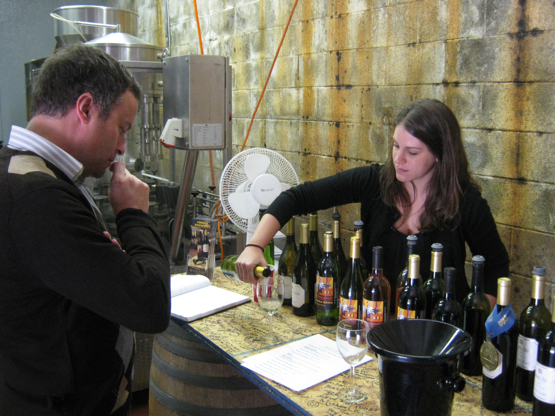 As fall colors begin to fade and nature takes on the winter landscape, consider a wine tasting trip to the Monticello trail.  If you visit any of the wineries listed in this post, be sure to mention that Virginia Wine Time sent you.