September Tasting Roundup
Our past posts featured festivals and the wineries that participated.  Of course, we had a great time and tasted some nice wines.  However, we did get out to other wineries in the course of the month but did not write about them.  In this post, I briefly touch upon these wineries, and they include Pearmund Cellars, Hiddencroft Vineyards, and Notaviva Vineyards.
Pearmund Cellars always offers an extensive tasting menu, and this time was no exception.  Paul and I split a combination of the classic and reserve tastings.  Of the white wines, we both favored the 2008 Sauvignon Blanc with its citrusy characteristics. Paul also fancied the medium-bodied 2007 Lisa's Merlot. My own favorite was the bolder 2007 Ameritage Reserve with its flavors of dark plums, black cherry, and anise.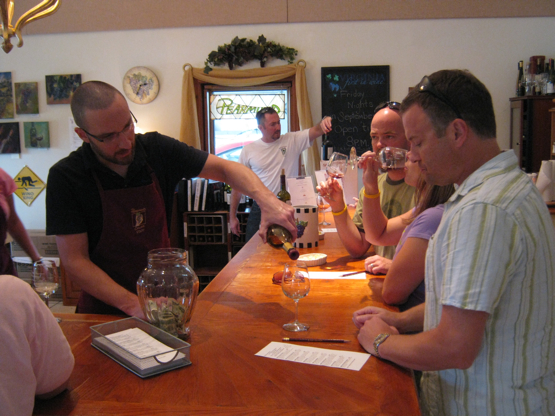 We always look forward to an update from Clyde and Terri Housel at Hiddencroft Vineyards. We both favored the 2008 Traminette with its spicy nose and pineapple notes. The 2008 vintage does include a blending of 10% Vidal Blanc. We also concurred with our favorite red wine, the Cabernet Franc Reserve that included tobacco notes along with dark berry fruit flavors.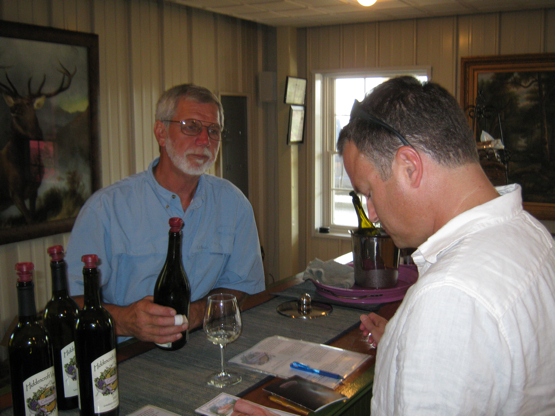 Notaviva Vineyards continues to expand its offerings, and these include award winning wines produced from grapes grown in their own vineyards.  Its selection of wines is called the Music Series with each wine "named after musical terms to represent the emotions they inspire." Our favorite here was the Vincero Viognier which is done in stainless steel and presents stone fruit and white pepper.  Pleasant acidity and a refreshing crispness made for a "passionate" pour. The 2007 Cantabile Cabernet Franc  was our favorite red wine. Raspberry and pepper notes with a subtle tobacco presence present a symphonic blend in the mouth!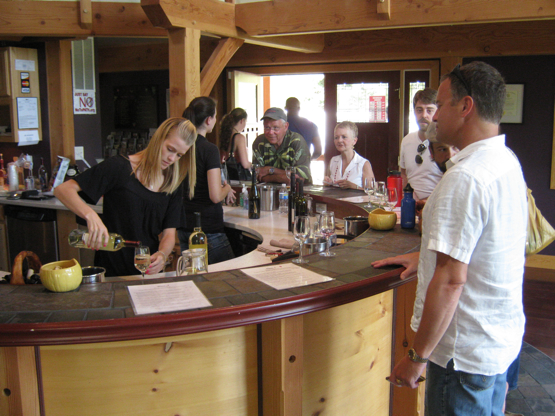 So as fall makes its arrival, we bring our September tastings to a close. Plan a trip to Pearmund Cellars, Hiddencroft Vineyards, and Notaviva Vineyards, and be sure to mention that Virginia Wine Time sent you!