On Sunday Warren and I had the opportunity to attend the Great Grapes Wine, Arts, & Food Festival at Reston Town Center. There were 15 wineries in attendance and many vendors and food booths at the festival. The weather was perfect for the occasion.
General Motors sponsored the event and had several new Buick LaCrosses parked at the event for people to check out and learn about. There were many representatives there offering cool Buick wine bottle stoppers for answering a few questions about the new Buick LaCrosse. Warren and I both answered the questions correctly and walked away with our own wine bottle stopper!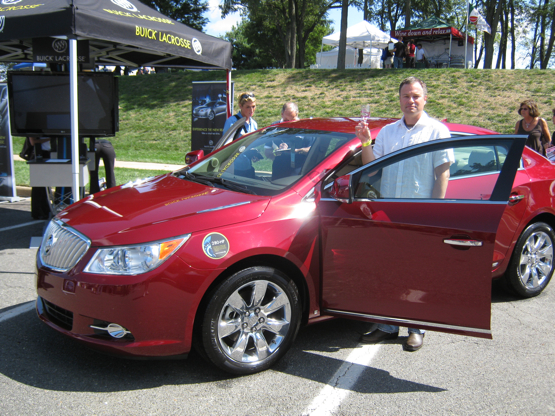 We made our way around the event visiting many of the 15 wineries. Here are some of the wineries we visited and which wines got our gold stars.
Cooper Vineyards-We had the chance to taste Cooper Vineyards wines back in July when they appeared at Hartwood Winery. It was good to see some familiar faces. Our gold stars went to the 2008 Coopertage Blanc and the 2008 Petit Verdot. We walked away with bottles of both of these.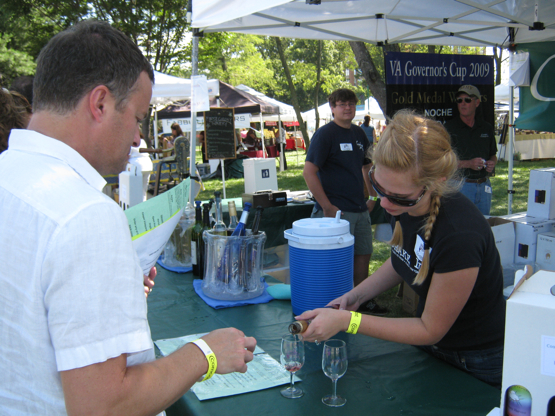 Chateau Morrisette-I once called this winery the Disneyland of Virginia wineries but my opinion has changed somewhat. We have tasted their wines for a long time and this time our gold stars went to the Viognier and the Cabernet Franc.
Fabbioli Cellars-We love all the wines that Doug produces. We always enjoy talking with Doug as well. While we do love all the wines, the gold stars went to the 2008 8 Chains LoCo Vino and the 2008 Cabernet Franc.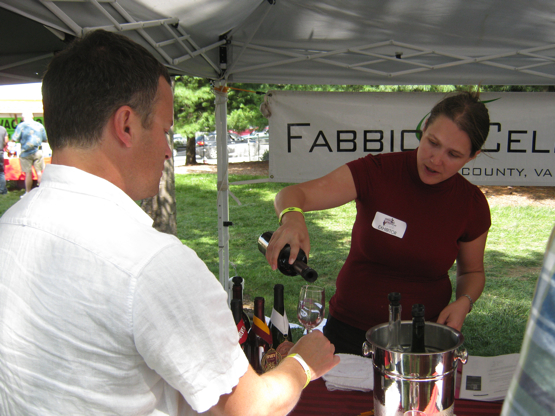 Vino Curioso-We have only ever tasted these wines at festivals. We know they are planning to eventually have a tasting room but until then we'll continue to learn about their wines at festivals. Our gold star here goes to the Yesterday which is a sauvignon Blanc.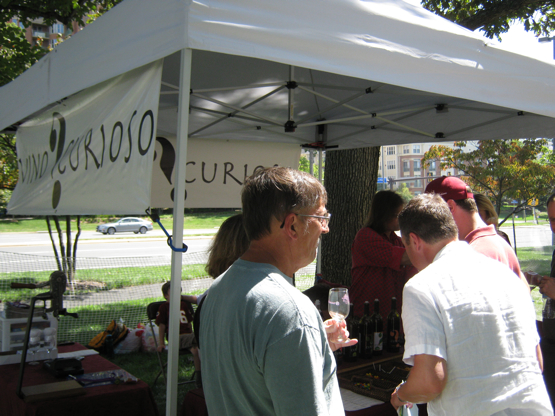 Chateau O'Brien-We haven't visited Howard in a long time so we need to plan a trip there soon. It was nice to see some familiar faces at the booth though. Our gold stars here go to the 2007 Northpoint Rose and the 2008 Virginia Apple Wine.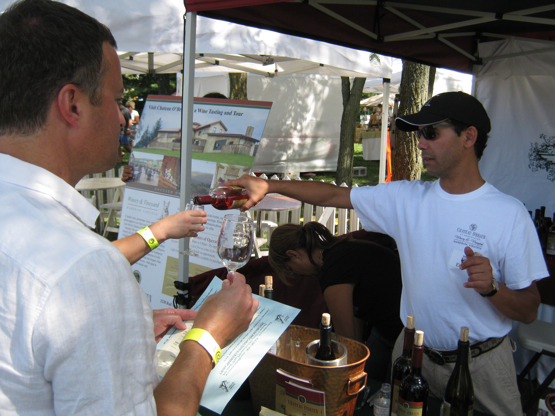 First Colony-Our gold stars went to the 2008 Viognier and the 2006 Late Harvest. Both very nice wines.
After visiting all the winery booths we got some lunch and then wandered around enjoying all the vendor booths. I had to buy some kettle corn and some peanut brittle. It was really good. We also enjoyed the live music at the event. We even picked up some reusable shopping bags from the Giant booth.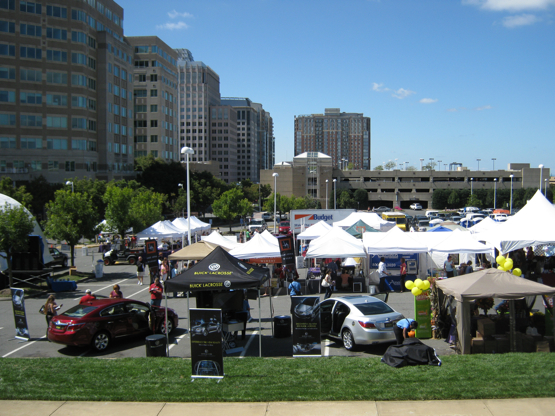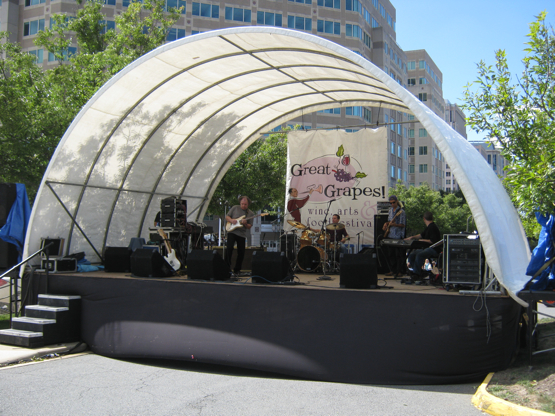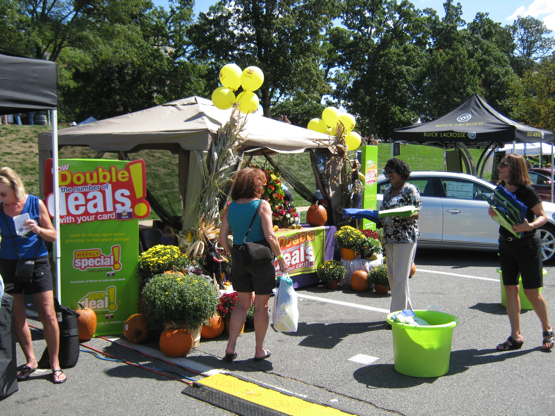 It was great day and the weather was perfect. We enjoyed all the wine, food, and vendors. We even considered getting a Buick LaCrosse at one point! If you happen to visit any of the wineries mentioned please tell them Virginia Wine Time sent you!