On Saturday Warren and I attended The Commonwealth Polo and WIne Event at The Plains. As you can see from the photos on the last post, it was a beautiful setting at Great Meadow. Even though the skies were cloudy and it was a little chilly for early September there was no rain which made it perfect for enjoying wine tasting, browsing the exhibits, and watching the polo matches. We had a great time.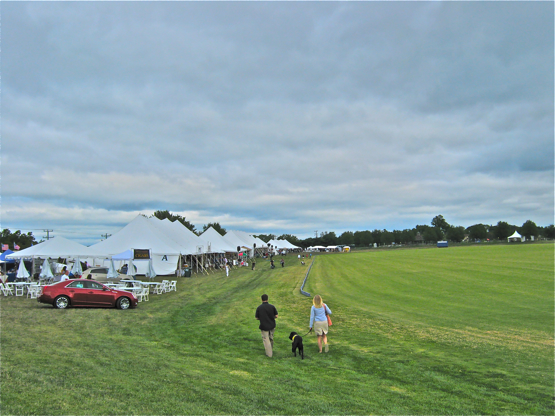 Our focus of course was on the wines. There were many wineries tasting at the event. Many of the wineries we've visited before but there were also a few new ones. Here's a listing of most of the wineries we visited at the festival and which wines got our gold stars.
Gabriele Rausse Winery-Stars go to the 2007 Refosco and the 2006 Cabernet Sauvignon Reserve.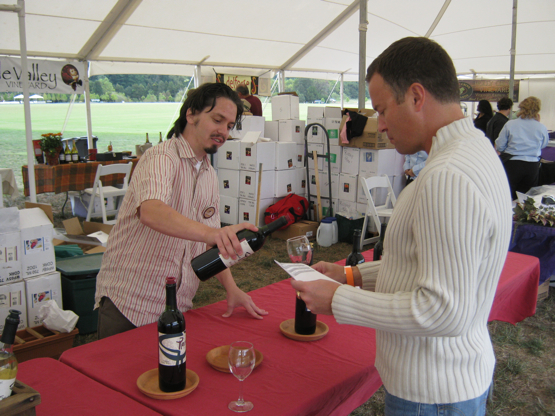 Philip Carter Winery-Stars go to the recently released 2008 Chardonnay and the Meritage. We plan to visit Philip Carter soon because they have some new wines coming out this fall.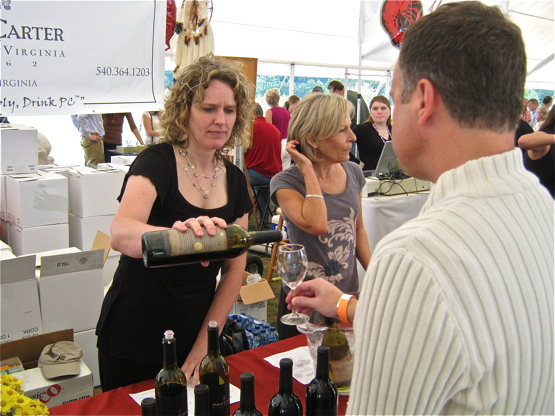 Gadino Cellars-Our gold stars were given to the 2007 Viognier and the 2007 Cabernet Franc…both really nice, strong wines. We have to make a visit to the winery soon.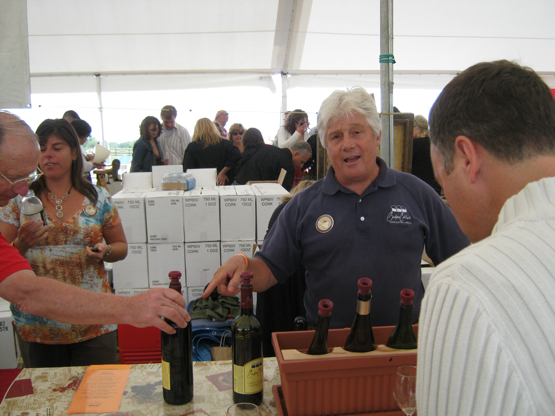 Aspen Dale-We had a great time visiting with Shay McNeal when we visited Aspen Dale Winery so it was nice to see her again at the tasting booth. Our gold star here goes to the 2008 Parris Country Blend Merlot.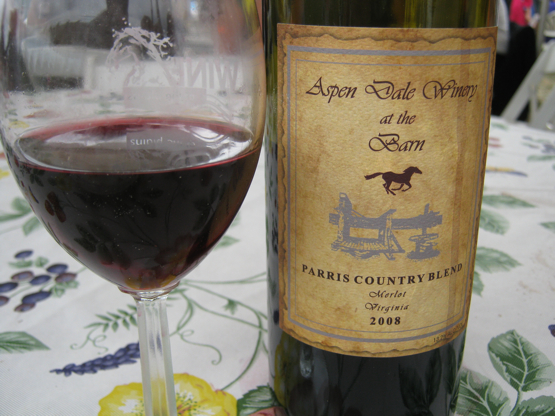 Fox Meadow Winery-We haven't been here in a long time so it was nice to taste their current offerings. Our gold stars went to the 2008 Riesling and the 2006 Merlot.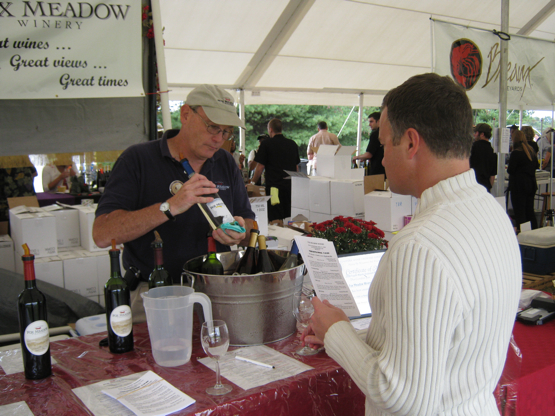 Miracle Valley-We've visited this one a few times and always enjoy their wines. Our gold star here goes to the 2008 Cabernet Franc.
Holly Grove Vineyard-This is a new one to us. We are curious to make a trip to the eastern shore for a visit sometime. Our gold star here went to the 2008 Sunset Rose.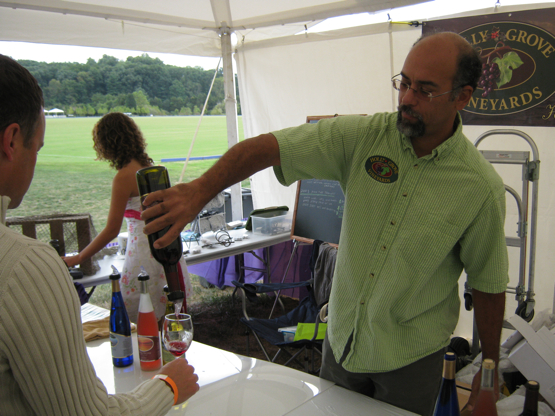 Bright Meadow-This is another new one to us. We'll have to plan a trip down south for this one. Our gold star here went to the Burley Red.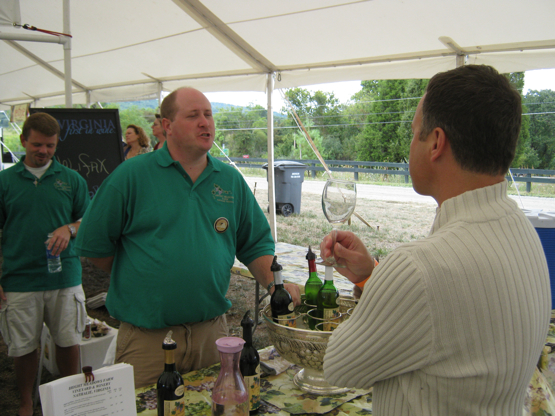 After our tasting we made our way to the the food vendors and had ourselves some brick oven pizza with a bottle of Parris Country Blend Merlot from Aspen Dale. It went beautifully with our spicy pizza.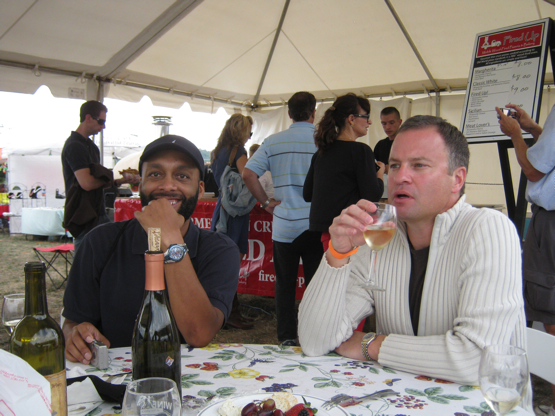 After enjoying our lunch, we took some time to enjoy the polo matches that were taking place right in front of us. The arrangement of the food vendors, seating areas, and shopping vendors was perfect for enjoying the polo while enjoying other activities. Warren has decided he'd like to learn how to play polo!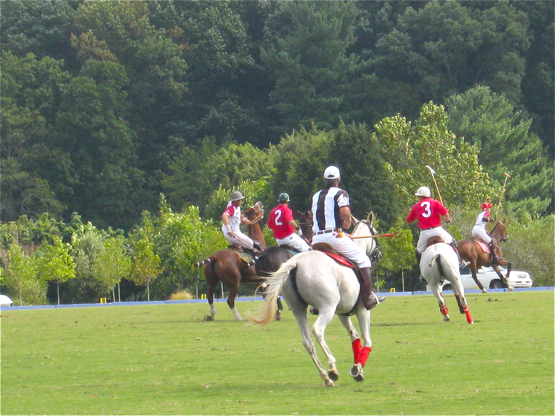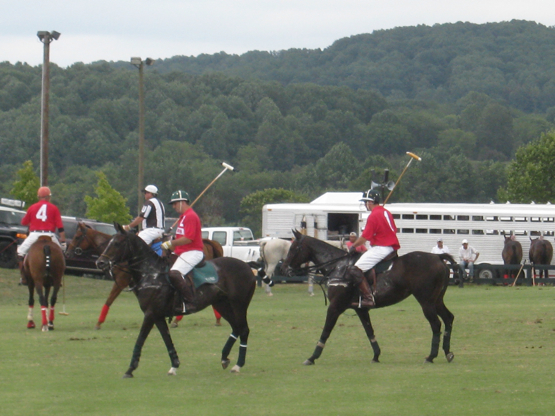 At the end of the polo matches, we did a little shopping at different exhibits. We left with some peanut brittle and some biscotti. We loaded up our purchases and headed home. It was a long day but one we thoroughly enjoyed. If you visit any of the wineries mentioned, please tell them Virginia Wine Time sent you!