Recently Gerhard von Fincke e-mailed us inviting us to visit Piedmont Vineyards to taste his recently released wines. Last Sunday we decided to do just that.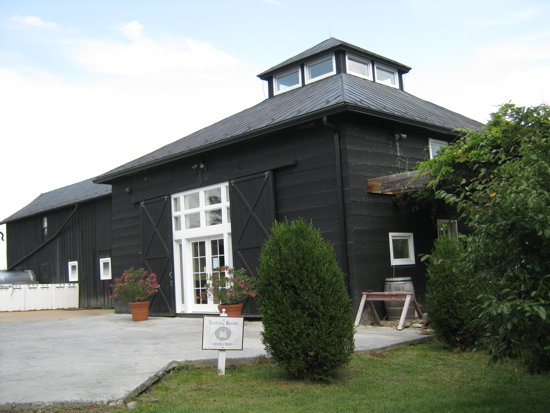 It's always nice to chat with Gerhard and enjoy some wine at the same time. He conducted our tasting and we were able to taste many of our favorites. But we were there to taste the new 2006 Merlot and the 2006 Cabernet Sauvignon. Both of these wines were released in late July.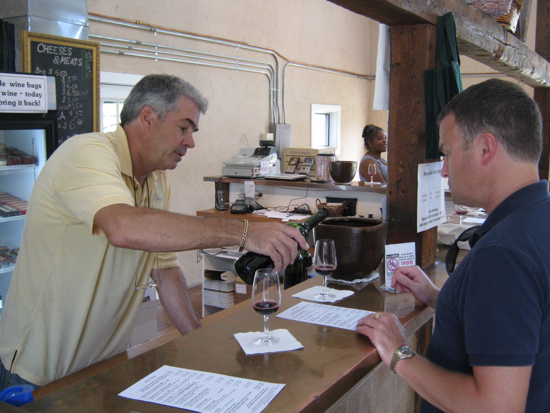 The 2006 Merlot spent 30 months in oak. Even though it spent a long time on oak, it retained much of the fruit characters you expect in a merlot. I enjoyed this one. Gerhard suggests letting mellow in the bottle for three or four months. This one got my gold star for the day.
The 2006 Cabernet Sauvignon also spent 30 months in oak. This one has a dark garnet color. In the mouth it has hints of dark fruit; plums and cherries. It has some chewy tannins. As with the Merlot, this one needs a few months to settle down in the bottle. With time this will turn into an amazing cab. Warren awarded this cab his gold star for the day.
After our regular tasting, Gerhard let us taste a few older cabs. We were able to taste the 2000 cab and the 1997 cab. The 1997 is holding up beautifully. We liked this one so much, Gerhard let us have a glass with our lunch!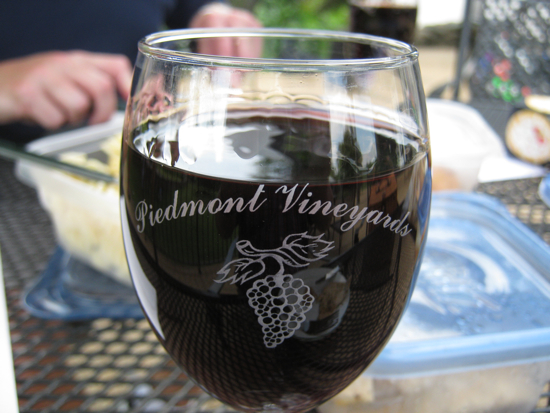 While enjoying our lunch and the 1997 cab, we also enjoyed some live music. Piedmont now has live open mic entertainment on Sunday afternoons. We got to hear several songs by Expanding Waistlines. We think this is a great addition to the atmosphere at Piedmont.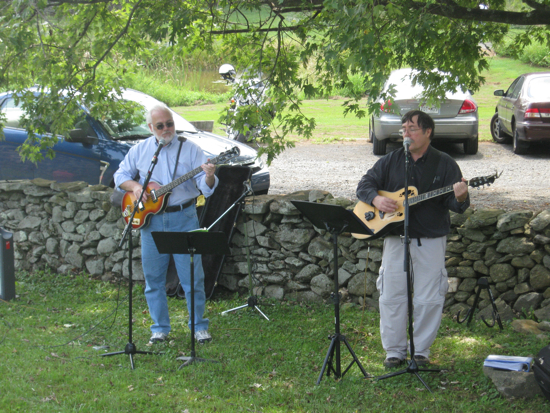 The next time you visit Piedmont, be sure to tell them Virginia WIne Time sent you!