Summertime allows us the opportunity to visit lots of wineries especially those that are most distant from home. We made wise use of our time staying in the Charlottesville area, and we had a few items on our agenda. One item was to interview winemakers for an upcoming feature on Viognier, and these included Michael Shaps of Virginia Wineworks, Andy Reagan of Jefferson Vineyards, and Matthieu Finot of King Family. Second on our "to do" list was to visit newer wineries in the Monticello area, and this we did accomplish—Flying Fox Vineyard and Montfair Vineyard were indeed visited by the "dynamic duo". Item #3 was to re-visit certain wineries that were first visits the last time around to see how things were progressing—Blenheim Vineyards, Sugarleaf Vineyards, and PollakVineyards were placed on the calendar. Next on the list? Visits to established wineries in the area just because we wanted to—Afton Mountain Vineyards, Kluge Estate Winery and Vineyard, White Hall Vineyard, Cardinal Point Vineyards, and Barboursville Vineyards. Final item—enjoy some down time in the lovely Monticello area. Did we accomplish all of this? Yes, but over a period of five days; so, we have lots to write about for the next several posts!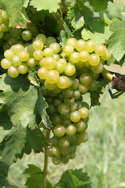 So let's start with Item #1 and our experiences with Viognier. I'll keep this one brief, because we are planning an extra feature on Virginia Wine Time in the upcoming months which will focus on Viognier. Why Viognier? From our observation, Viognier appears to be the flagship white varietal for Virginia, and this is based on our reading of reviews from wine critics, national and international awards heaped upon Virginia Viogniers, and formal and informal conversations with winemakers. Therefore, we plan to offer a more detailed article on Viognier for the Fall; look for a history of Viognier in Virginia to appear in the spring issue of Edible Chesapeake, too. (Yours truly will be writing that article!)
Our first interview and Viognier tasting was done courtesy of renowned winemaker, Michael Shaps. Michael's winemaking credentials are well known and quite extensive. His winemaking skills were honed in France, and Michael has lent his considerable talents to several Virginia wineries including King Family. Michael graciously agreed to meet with us on a Friday at Virginia Wineworks, a day that the tasting room is not usually open for tasting. In fact, Michael was already quite busy with the bottling of white wine for First Colony Winery. We had never seen this highly mechanized process in action, so we were quite mesmerized by the whole affair. Before long, though, Michael treated us to a sampling of his two Viognier offerings—the Virginia Wineworks White and the premium Shaps label. The Wineworks White was a blend of Viognier and Vidal Blanc with less that 1% residual sugar, and it proved to be a very nice, uncomplicated sipper. Nice to share with a friend on the deck, serve as an aperitif, or pair with a chicken and cream sauce dish. Our favorite, though, was the Michael Shaps Viognier, and this one we've already described on our short video. The Shaps Viognier is indeed premium—aromatic, intense, and full-bodied. It's done in stainless steel; however, the juice is allowed to soak on the skins to give this Viognier the weightiness often associated with an oak-aged Viognier. Pour to accompany a shellfish dish and enjoy!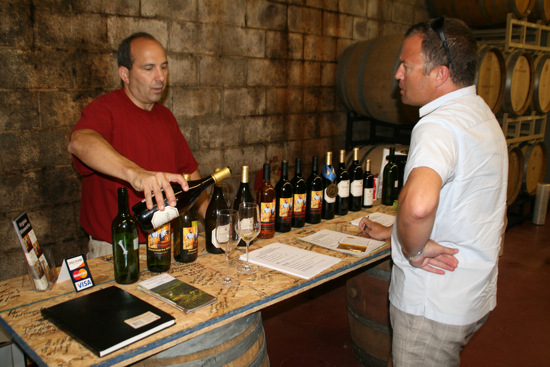 While Michael Shaps prefers to ferment his premium Viognier in stainless steel, Andy Regan of Jefferson Vineyards opts for a mix of fermentation in neutral French oak barrels and stainless steel tanks. We sampled Jefferson Vineyards' 2008 Viognier and concurred with the tasting notes—floral and apricot aromas with complimentary flavors in the mouth framed in a nice acidic structure. I confessed to Andy that I always keep a bottle of the Jefferson Viognier on my wine rack, and I left the winery with a bottle of the 2008 offering. Andy shared with me his own favorite recipe to pair with this lush Viognier—grilled bacon-wrapped tuna steaks topped with homemade salsa. Of course, hearing the details made me hungry, but I left with another great menu suggestion to partner with this lovely Viognier.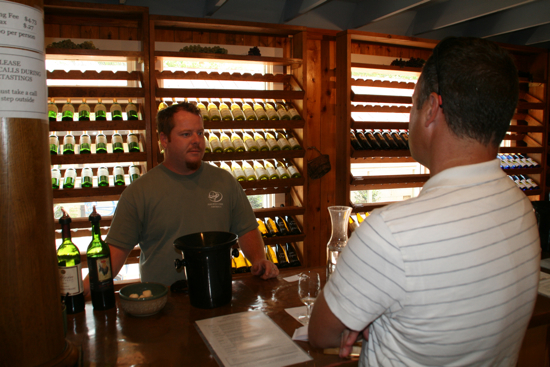 Matthieu Finot of King Family Vineyards presented yet another treatment of Viognier. Finot was trained as a winemaker in Burgundy and brings a classic Old World style to King Family's Viognier (and Chardonnay, too) and also prefers stainless steel fermentation with some time in neutral French oak barrels. The result? The 2008 offering presented the familiar honeysuckle and stone fruit aromas and flavors; in particular, I noted white peaches. Nice acidic structure and a fuller body, too. Finot likes to sip this one on its own, especially in the summer, or with a shellfish dish. (And yes, I added a bottle of this one to my wine collection, too! )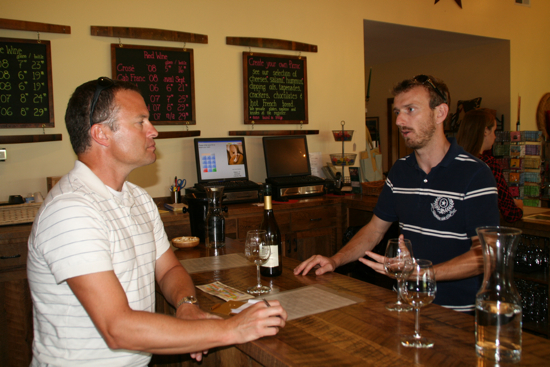 Three excellent Viogniers offered to us by three outstanding winemakers—what a treat! Needless to say, we learned lots from the three winemakers as we swirled and sipped, but we'll reserve these extras for our later article. (Didn't I say this post would be short? Oh well!) In the meantime, be sure to sample Virginia Viogniers to find out what the buzz is all about; start with these offerings from Virginia Wineworks, Jefferson Vineyards, and King Family Vineyards. Of course, mention that Virginia Wine Time sent you!