So finally we revisit the oldies—wineries that we visit frequently while on the Monticello Trail. This will be a quick rundown of our personal favorites based on our recent tastings:
Afton Mountain Vineyards—Unoaked Chardonnay was Paul's fave; crisp and refreshing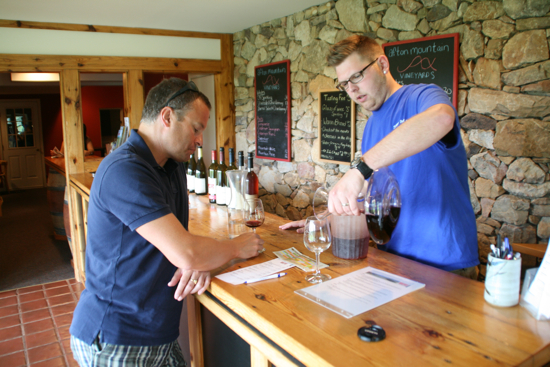 Barboursville Vineyards—2005 Octagon; this Merlot-based Bordeaux-style blend is currently the subject of international acclaim. Also try the 2006 Cabernet Franc and the 2007 Viognier Reserve.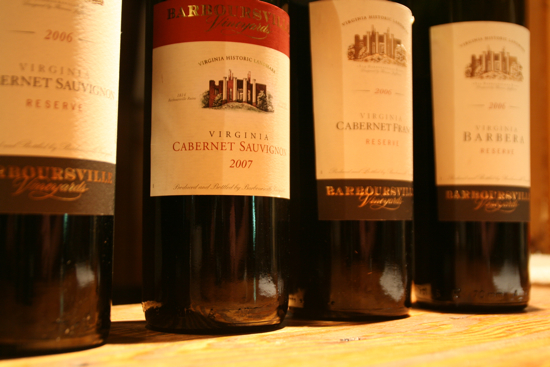 Cardinal Point Vineyard and Winery—my own favorite was the 2008 A6, a crisp blend of Viognier and Chardonnay; Paul preferred the 2008 Quattro, an aromatic blend of Riesling, Gewurztraminer, Viognier, and Traminette.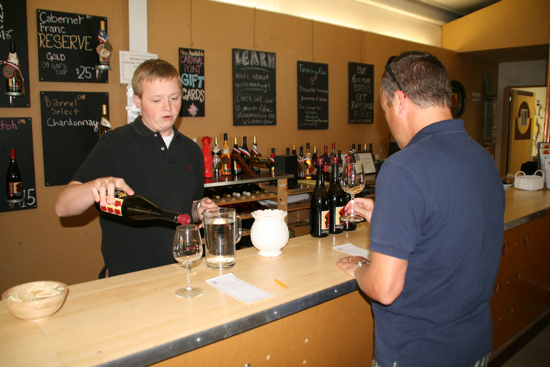 Kluge Estate Winery and Vineyard—we still detest the test tubes, but we do enjoy the wines. The bubbly 2004 Blanc de Blanc was my favorite, but Paul was in the mood for summer wines and gave the nod to the 2008 Albemarle Rose.
White Hall Vineyards—a very nice tasting staff allowed us a tasting even though we arrived a few minutes before closing time. The lush 2007 Petit Manseng won my gold star for the white wines while the jammy 2007 Touriga earned my award for favorite red wine. (Be sure to try the port-style 2006 Edichi, too.)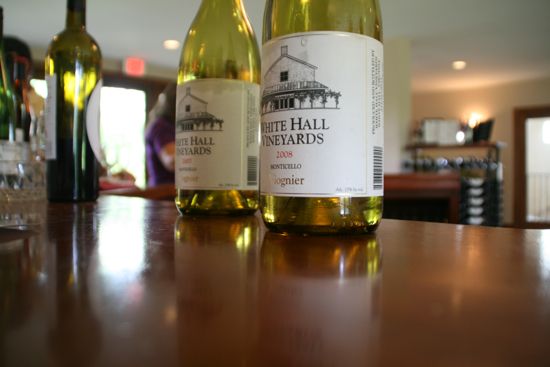 Planning to visit these award-winning wineries soon? Be sure to mention that Virginia Wine Time sent you.