Summertime is here, and it looks like the rain has stopped for a while. Paul and I are big summer concert fans, and we find as many excuses as possible to buy lawn tickets at Wolftrap. We pack snacks and a bottle of wine, listen to music, and watch fireflies light up the sky. An alternative to such venues as Wolftrap is Tarara Winery which offers its own summer concert series. A highlight of the concert series, of course, is a sampling of Tarara's wines.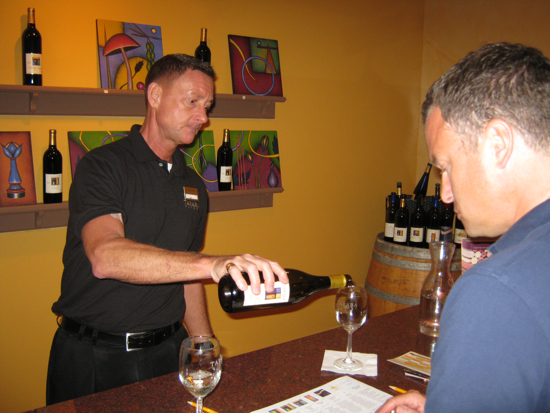 While we haven't yet made our plans for summer concerts at Tarara Winery, we did get in a tasting on a recent Sunday with summer picnics in mind. At the top of the list for picnic fare would be the dry 2007 Rose with its distinct flavors of strawberry and melon. A crisp sipper, this versatile Rose could be destined for more than just a picnic and could be paired with a light entrée. A more complex pour would be the 2007 Viognier with its floral nose. Exquisite layers of tropical fruits here and with a honeyed texture make for an elegant wine.This Viognier is aged in both French oak and stainless steel barrels and blended with a very small amount of Chardonnay. This one would certainly be a splurge purchase to bring along on a picnic, but if herbed chicken and a wedge of brie are in the picnic basket then go for it!
So what if the plan is to grill some steaks later in the day? Try the Long Bomb Edition 1 so named to remember late owner, Whitie Hubert. This red blend is quite bold with a nose of dark plums, dark cherries, and violets. Chewy tannins were noted, too. If burgers are on the grill, the Long Bomb might be too big; Paul suggests the lighter-boded 2005 Merlot with its cherry and spice characteristics. It's also ready to drink now!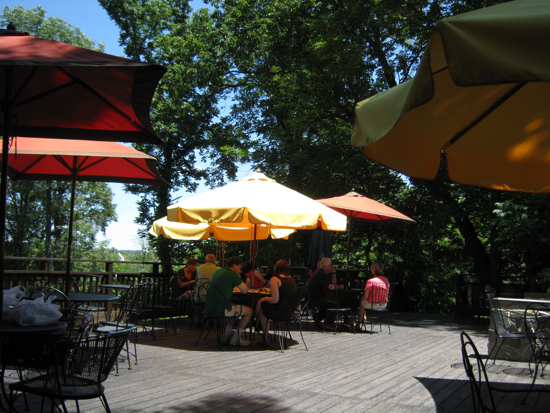 With our tasting done, we were ready to eat our own picnic lunch which included a light chicken and pasta dish, strawberries, and a baguette with soft cheese. Our pairing? The 2007 Rose. As we munched and sipped, we also grabbed a list of performances for the summer concert series for future planning. It's also worth noting that this year is Tarara Winery's twentieth anniversary, so cheers to them!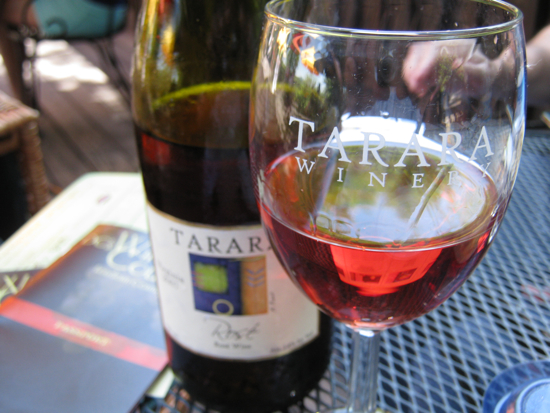 Be sure to plan a trip to Tarara Winery either for a concert, a tasting, or both. Of course, mention that Virginia Wine Time sent you.