So before our tasting at Zephaniah Farm Vineyard, we did indeed sample the latest at Willowcroft Farm Vineyards. It had been well over a year since our last visit to Willowcroft Farm Vineyards; in fact, at that time, the 2003 vintages were still on the menu. We were well overdue for a tasting and at a special time for Willowcroft Farm Vineyards as it celebrates 25 years of winemaking.
As always, we started with the white wines. My gold star was awarded to the 2008 Cold Steel Chardonnay with its aromas and flavors of lemon. It was crisp with a refreshing minerality. Give the aromatic 2007 Traminette a try, too with its notes of pineapple and ginger complimented by characteristics of mango and spice.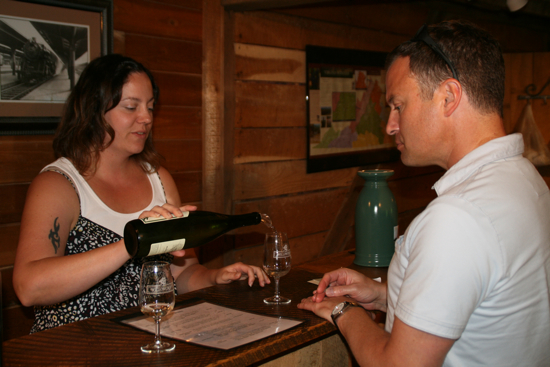 On to the reds, and Paul's gold star was given to the light-bodied 2005 Merlot which is actually a blend of Merlot (79%) and Chambourcin (21%). This is an easy, accessible sipper that can be described as fruit forward. Perfect for lighter grilled fare such as burgers or a pizza night with friends, the 2005 Merlot is also fine on its own. My own favorite of the red wines was the 2005 Cabernet Franc with its raspberry characteristics and a subtle herbaceous aroma. For those seeking a fuller-bodied red, the Petit Verdot should do the trick. The current offering is a blend of the 2006 and 2007 vintages and presents dark plums and black cherries in the mouth. "Earthy" is a descriptor that I jotted down, and I did note a tannic presence to suggest lots of backbone and aging potential.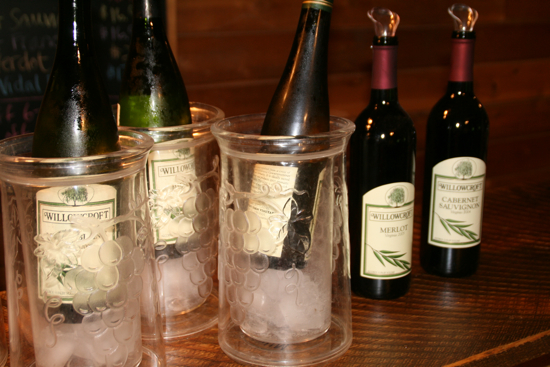 Now in the midst of our tasting, we did meet Tremain and Meredith Hatch of Zephaniah Farm Vineyard, and we all chatted about Virginia wine. As we wrapped up our tasting, Tremain and Meredith did offer to give us a sampling of their own wines, and the results of that tasting were noted in our previous post. However, that did not stop us from buying a bottle of the Cabernet Franc to bring home to enjoy at a future time. We also know that we will return to Willowcroft Farm Vineyard soon; readers will want to visit even sooner in this special year for Willowcroft Farm Vineyard, but please mention that Virginia Wine Time sent you.