Gray Ghost's Adieu won gold at the 16th Annual Amenti del Vino International Wine Competition held in Cromwell, Connecticut the end of May! Gray Ghost's Adieu was the only Virginia wine awarded Gold!
Gray Ghost's 2006 Reserve Cabernet Sauvignon won gold at the Virginia State Fair Wine Competition held Monday, June 8 in Richmond! Produced from 100% Estate Grown grapes and aged three in years in French oak, Gray Ghost only produces a Reserve Cabernet in exceptional years. This is only the ninth Reserve Cabernet to be produced in fifteen vintage years.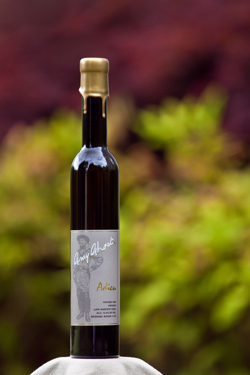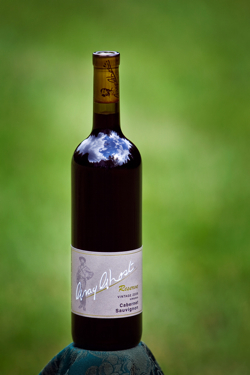 15th Anniversary Celebration at Gray Ghost Vineyards
Saturday & Sunday, July 11 & 12, 2009
11:00 am to 5:00 pm
Enjoy wine tastings, winery tours, vineyard tours and live music by the Seth Kibel Jazz Trio! Experience a Civil War campsite and the firing of an operational Civil War cannon! 11:00 am to 5:00 pm. $10 per person includes tasting, Gray Ghost logo glass and all festivities. Barbecue lunch is $10 with 100% of lunch money benefiting the Culpeper Food Closet. Please call for lunch reservations or bring a picnic. Gray Ghost is located at 14706 Lee Highway in Amissville and can be contacted at 540-937-4869.
Information from Amy Payette, Director of Marketing at Gray Ghost and photos courtesy of T. J. Cabrera.