So our final stop on the Loudon Wine Trail was at the newly opened Casanel Vineyards. We had heard great things about this new winery and were anxious to pay a visit. It turned out to be a perfect way to end our weekend of wine tasting on the Loudon Wine Trail!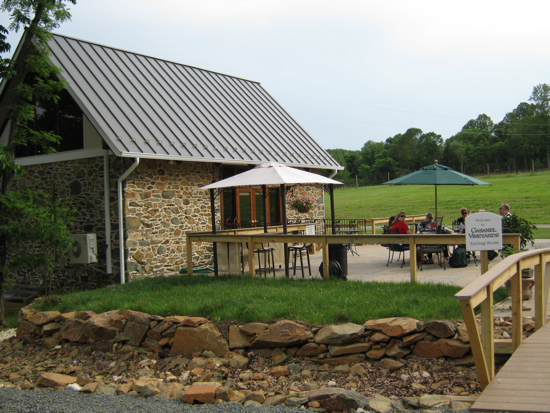 A renovated 1800s barn now functions as a cozy tasting room, and the tasting room and a nearby farm house are surrounded by the lovely Catoctin Mountains. After a pause to take in the view from the parking lot, we entered the tasting room. Four wines were available for tasting including one white wine, the 2007 Viognier and three red wines. I was impressed by all four offerings, and my favorite was the 2007 Viognier with its floral aromas and tropical fruit flavors; eight months in oak gave it body and structure but the oak did not dominate the fruit characteristics. Paul's palate, however, favored the 2007 Merlot with its layers of cherry and blackberry flavors. A well-rounded wine, this Merlot should pair well with anything that moos or oinks but is also just fine for sipping.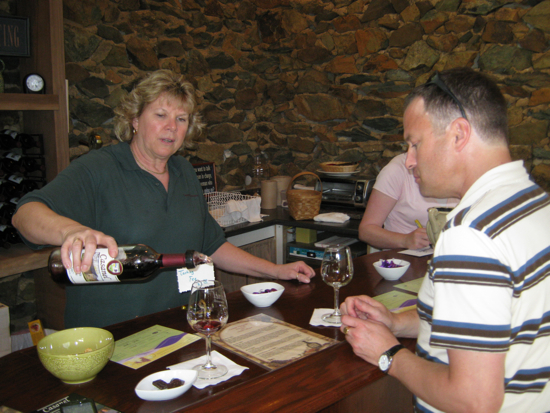 Of course, summer is all about lighter-bodied wines, and the 2007 Norton should do just fine with grilled fare slathered in a favorite barbeque sauce. The 2007 Cabernet Sauvignon was by far the bolder of the red wines that we tasted and presented darker cherry and plum characteristics with undertones of dried herbs. I do think this one could sit on the wine rack for a bit longer and should be ready for prime time in the fall—game meats would be a perfect partner, too.
As we sipped and savored, we got to learn quite a bit about Casanel. Casey and Nelson DeSouza are the owners of Casanel; in fact, the name is an amalgamation of their two first names. Nelson DeSouza was born in Brazil and came to America to pursue the "American Dream", and in time he became a successful contractor and businessman. Over the years, he and his wife Casey also developed an enjoyment of wines, and faced with a decision to retire or find yet another venture to pursue they opted for the latter. Nelson found the abandoned property with its 19th century structures and with his contractor's mindset firmly in place imagined a diamond in the rough. The facility now includes the renovated tasting room, the renovated farm house, and vineyards, of course. Added to all of this is a manmade lake with a gazebo.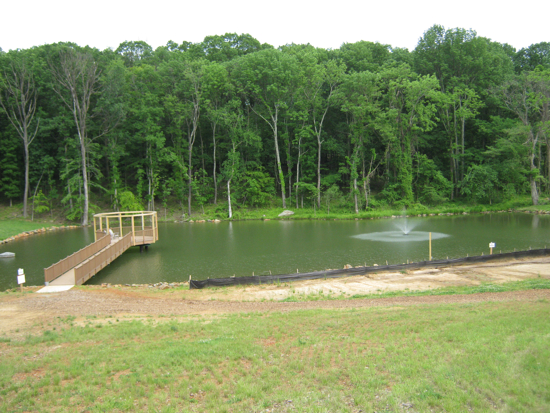 The vines are still young, so Casanel has yet to provide a vine to bottle product; however, their current wines are ones produced from existing, unfinished stock purchased from other vineyards. The winemaker is Kerem Baki of Hillborough Vineyards. Under Baki's direction, Casanel Vineyards' wines have already earned awards and accolades including a "Best of Virginia" designation for its 2007 Viognier. Casanel Vineyards' current lineup of wines is known as the Chegada Collection which means "arrival" in Portuguese, and Casanel Vineyards has certainly arrived!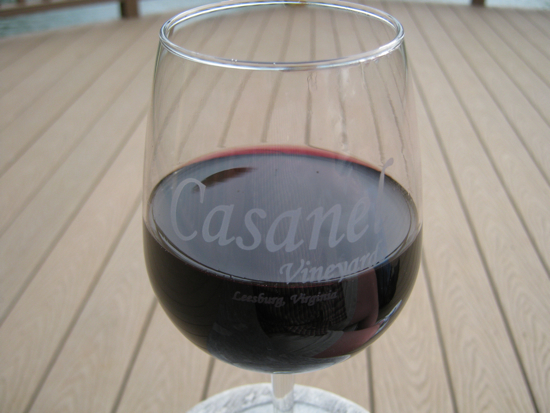 So with our tasting completed, we decided to enjoy the mountain views from the gazebo which juts into the lake as we sipped a glass of the 2007 Merlot. We do see bright things for Casanel Vineyards, and we will return to monitor the progress. Be certain to visit Casanel Vineyards and mention that Virginia Wine Time sent you.