So after our tasting and lunch at Corcoran Vineyards, we headed off to nearby Village Winery. We've been following the progress of Village Winery and its winemaker, Kent Marrs since the winery opened. Kent is always a gracious host and spent lots of time educating us about elderberry products that now include an elderberry wine, syrup, and sparkling beverage. (You can read all about it in our article which was published last fall in Edible Chesapeake.) On this day, we were interested in latest releases; of course, Kent was more than happy to oblige us!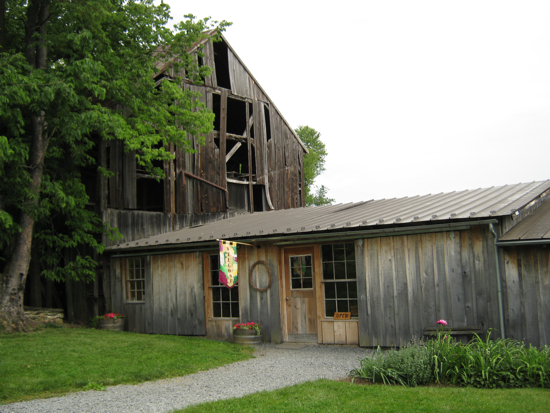 With summer now upon us, Kent has released his Viognier. We actually had a sneak sample of this one out of the barrel last summer, and we noted its potential then. This is a barrel-fermented Viognier that exhibits stone fruit qualities with a floral aroma. I found it nice to quaff on its own but can be enjoyed with a poultry or shellfish dish. Paul likes crispy-fried tilapia, and I think this one might be a nice partner with such a dish. Another summer favorite will be the current Cabernet Franc Rose with its bright berry aromas and flavors; I noted a spicy edge to this one, too. Another nice sipper yet can be served with spicy barbeque dishes.
Of the reds, Paul and I had split decisions. Paul favored the Merlot (of course) with its rich dark cherry and blackberry aromas and flavors; however, I preferred the raspberry-inflected Cabernet Franc that ended with a peppery flourish. I found this one to be a bit heavier than the Merlot and can be enjoyed now or later—might be a keeper for a heavier meat dish most likely to be served in the fall. We finished with a sampling of elderberry wine, syrups (to include an elderberry syrup with chocolate) and sparkling beverage. The elderberry-chocolate blend will be available in the near future, and the sparkling elderberry was already sold out; however, we were able to purchase the beverage mix to create our own sparkling beverage to enjoy on a hot afternoon!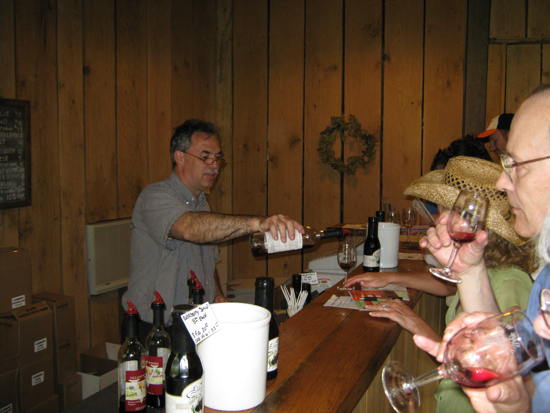 So we shared a glass of the Viognier in Kent's rustic tasting room and determined to purchase a bottle of the Cabernet Franc Rose and Cabernet Franc for storage on our wine racks. (The Rose should not get too comfy, though!) We said our good-bye to Kent and promised to return soon; however, readers may want to visit even sooner. Just mention that Virginia Wine Time sent you.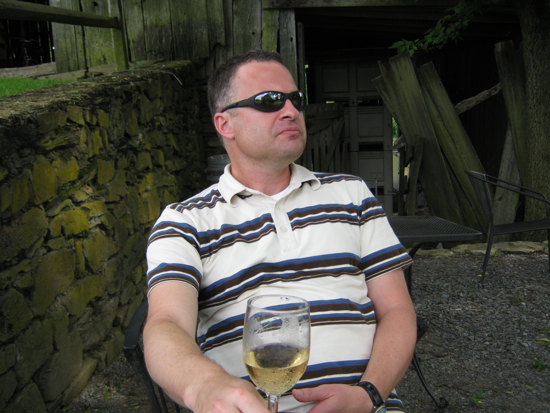 Up next? Our first visit to Casanel Vineyards. Between posting, though, be sure to check out this past Wednesday's wine column in the Washington Post. Wine critic Dave McIntyre reports on the success of Virginia wines at a London Expo!