On a warm spring afternoon, we decided to catch up on some wine tasting on the Loudoun County Wine Trail. Along the way we stopped at Corcoran Vineyards, Village Winery and Casanel Vineyards.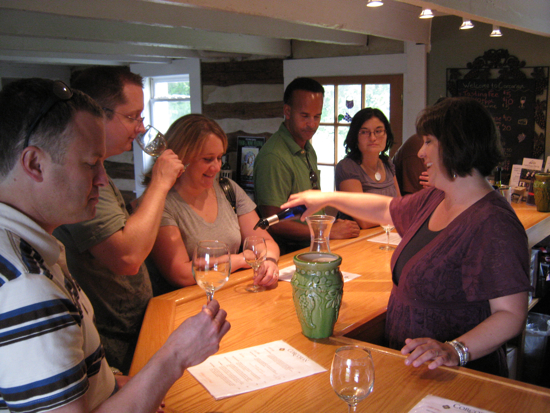 Our first stop was at Corcoran Vineyards, and we were warmly greeted by Lori Corcoran. Of course, we were eager to sample the latest releases, and Lori started our tasting. Corcoran Vineyards is currently pouring two white wines, the 2007 Chardonnay and the 2008 Seyval Blanc, and both are fairly new releases. The 2007 Chardonnay is done first in stainless steel and then in oak barrels; the result is a crisp Chardonnay that presents lots of green apple aromas and flavors. For those who prefer sweeter white wines, the 2008 Seyval Blanc is sure to please with its higher sugar levels and refreshing citrus flavors.
Of the reds, four reds were poured, and my favorite was the 2006 Cabernet Franc with its raspberry and spicy flavors; I also noted some smoke on the nose. A close second for me was the 2007 Chambourcin. A lighter-bodied red wine, this Chambourcin with its cranberry notes and flavors was easy to sip and should proved to be versatile with food from burgers to pizza to grilled meats. For our tasting, Lori created an interesting blend—a mix of the Seyval Blanc (1 part) with the Chambourcin (2 parts). We actually liked the result; though Lori suggested as a Sangria mix, I liked it as it was and compared to a light Italian wine suited for pizza.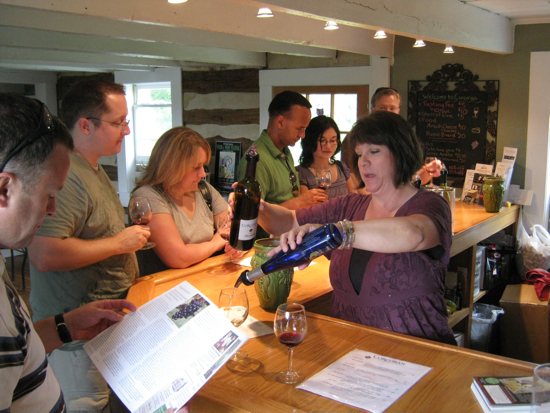 Once we were done with our tasting, we decided to enjoy lunch with the 2007 Chardonnay. Though it was a warm day, it was breezy enough so that we could enjoy the outdoors with food and wine. What was for lunch? Simple deli-sliced ham with provolone cheese, a baguette, and almonds. As we sipped and nibbles, we met Holly and Dan who were also doing some wine tasting on the Loudoun Trail. With them was their adorable and well-mannered dog, Portia. Holly's favorite sipper was the 2008 Seyval Blanc, and Dan enjoyed the 2007 Chambourcin. Of course, our topic of conversation was Virginia wine!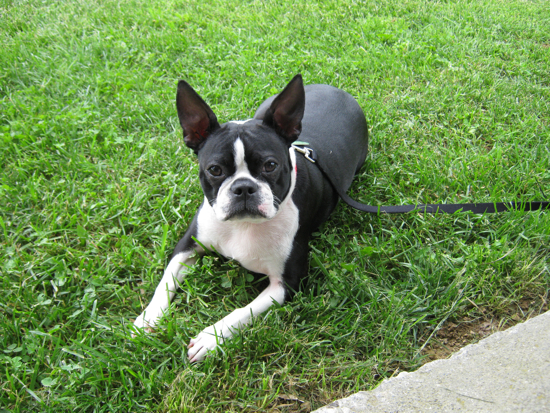 With lunch consumed and wine enjoyed, we bid our farewells to Lori and made our way to Village Winery. We'll provide the details on our next post. Be sure to visit Lori Corcoran at Corcoran Vineyards and mention that Virginia Wine Time sent you.