Last night we went to the Cabernet Sauvignon tasting at Gray Ghost Vineyards. We were able to taste the '95, '96, '97, '98, '99, '00, '01, '02, '03, and the '04 cabs. It was great to taste cabs from the 20th and 21st centuries. At the end of the elegant evening we were all treated to a glass of the award winning 2005 Reserve Cabernet Sauvignon with richly decadent brownies and strawberries. And our favorites of the wines poured? We both placed gold stars next to the 1998 and 2002 cabernets. Here's a pictoral of the evening:
Al and Cheryl Kellert at the beginning of the event.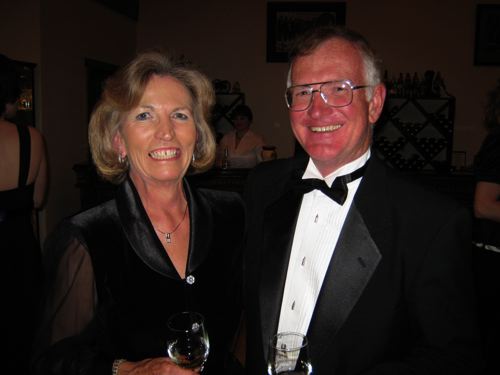 The table setting.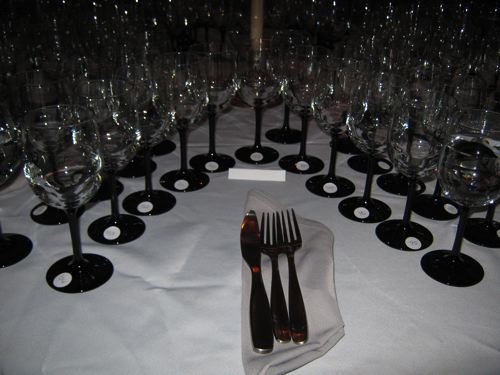 Al pouring the second flight of wines.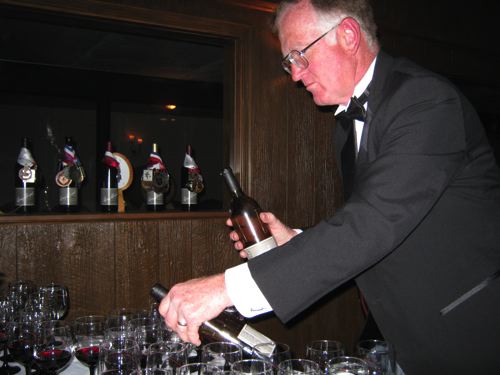 Our table during the event.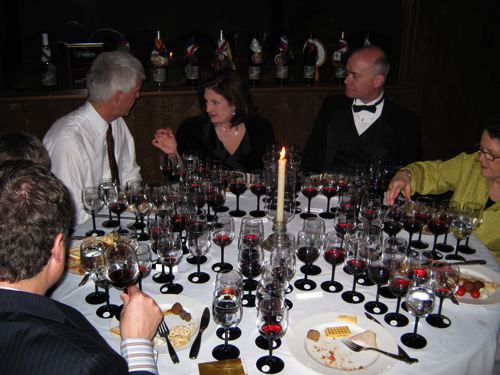 Another view of our table at the event.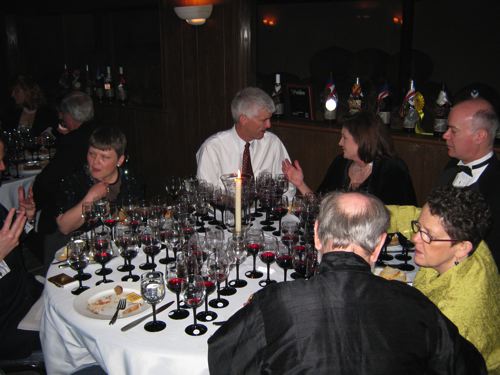 The empty bottles from the event.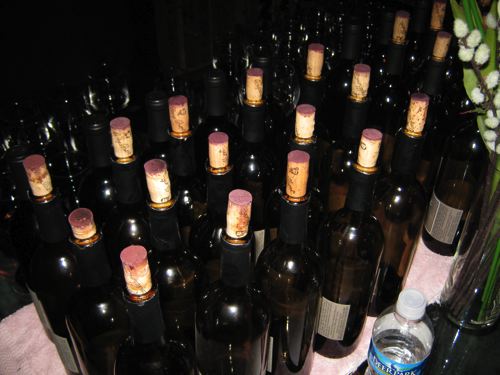 The wine library at Gray Ghost.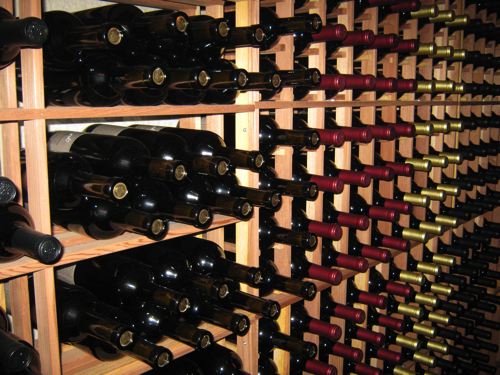 Warren admiring the wine library.