A recent trip to the Charlottesville area included a visit to Pollak Vineyards in Greenwood. We noted a nice, airy tasting room with ample space and enclosed by numerous windows that offered a panoramic view of fading fall colors. Pollak Vineyards opened its tasting room to the public in the spring of 2008, and it began with a vision by owners Margo and David Pollak. Their goal was to build upon the quality already established by pioneers in the Virginia wine industry, and they consult with renowned winemaker Michael Shaps and viticulturist Chris Hill to produce excellent wines.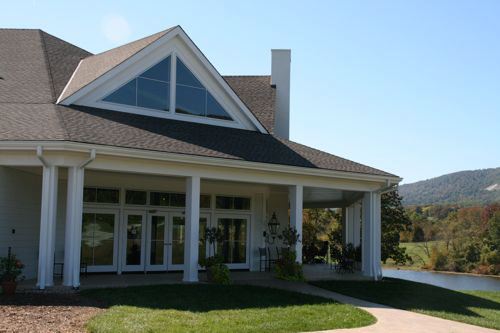 Of course, we like to think that it's our own reviews that matter most (not really), and we approached the tasting bar armed with our herald and much sought-after gold stars. Paul's favorite white wine and a double gold award went to the 2007 Pinot Gris. He noted citrus flavors with a flinty character and suggested that a stainless-steel aging made this one a refreshing, versatile pour. Sippers who favor a stainless steel treatment should also try the 2007 Virginia Chardonnay. Nice fruity wine with a lovely citrusy nose, this one is fermented in oak but finished in stainless steel.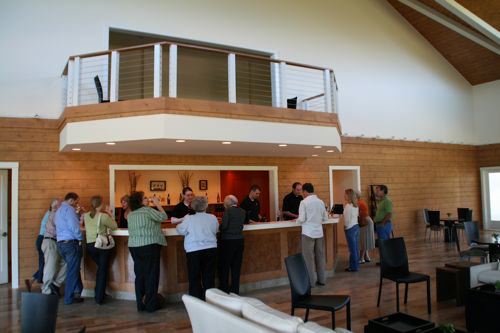 I reserved my own gold star for the 2006 Cabernet Franc. A dense garnet color suggested a more complex wine, and the aromatic experience included heady notes of mixed berries, cedar, and pepper. Ripe dark berries in the mouth finished with some mocha and nice tannins. (Steak was in order, but that was not available on the tasting menu!) Paul's preference amongst the red wines was the 2005 Meritage. This blend includes Cabernet Franc, Merlot and Petit Verdot, and Paul jotted down, "fruity nose, pencil shavings, too", and then "lots of cherry" after a careful sip.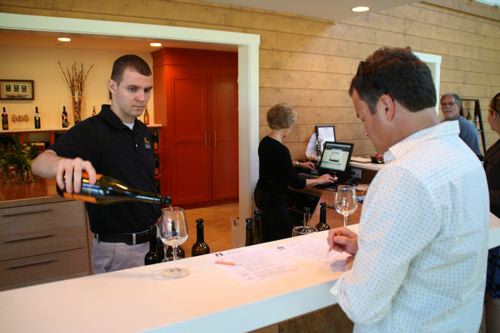 After our tasting, we shared a glass of the 2006 Cabernet Franc and enjoyed the view on a chilly fall afternoon. Pollak Vineyards currently has 25 acres planted in grape vines and produces 5000 cases of wine, and we envisioned a positive future for Pollak Vineyards. Of course, we will return to Pollak to sample upcoming releases, but in the meantime be sure to visit Pollak Vineyards. Mention that Virginia Wine Time sent you!