Saturday evening we had a friend over for Paul's birthday. Warren selected the Kluge Estate Albemarle Simply Red to compliment our steak dinner.
This wine is a Bordeaux style red, predominately Merlot with Cabernet Sauvignon and Cabernet Franc. We got nice big cherry aromas with hints of chocolate and vanilla. The color was a deep garnet. When tasting this wine the Merlot shined through with big red cherry flavors with some pepper qualities from the Cabernet Franc. It had a little bit of a herby flavor from the Franc as well. The tannic finish was smooth. The tannins didn't really grip you.
We had this with steaks, au gratin potatoes, and grilled vegetables. The wine paired well with our dinner selections.
We visited Kluge last summer and really enjoyed their facility. They have a wonderful deli with all kinds of cheeses, desserts, and foods. They have a nice tasting room to the side where you can taste all their wines. It was well worth the stop on our Charlottesville tour last summer. We hope to visit them again this summer.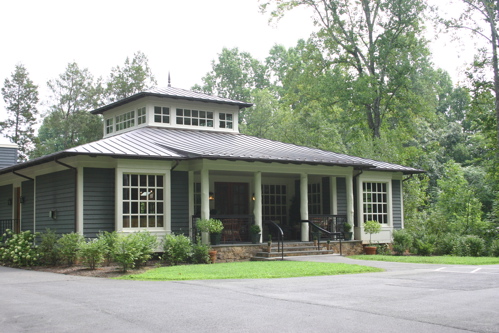 Check out our latest
submission
to The Daily News Record about Chester Gap, a new winery in Virginia, and the first of a four part series about the evolution of wine.