On Saturday we were invited to attend the new tasting room ribbon cutting at Gray Ghost Winery. Many of Gray Ghost's friends and customers attended the ceremony.
Speaking at the ceremony were Todd Gilbert from the Virginia House of Delegates, 15th District, Mark D. Obenshain from the Senate of Virginia, 26th District, and Gordon W. Murchie, President of the Vinifera Wine Growers Association. After the keynote by Gordon Murchie, the participants lined up at the door and cut the ribbon to officially open the new tasting room.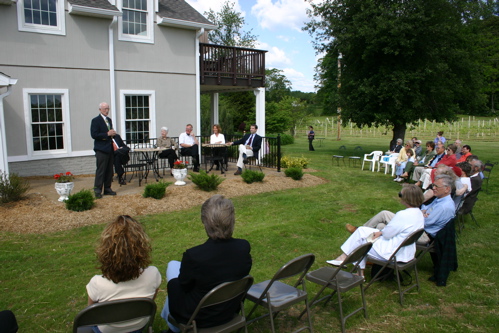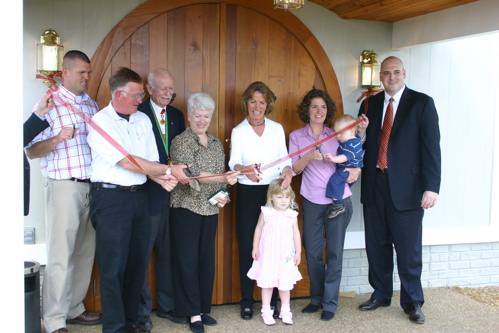 A wonderful reception followed the ceremony. They served the full line of Gray Ghost wines. We enjoyed the wines as well as the tasty horderves. After the ceremony we decided to have lunch in the garden. It was a beautiful day to enjoy a lunch and a bottle of the Gray Ghost Seyval Blanc.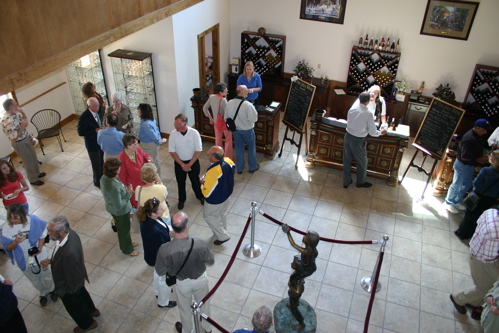 After lunch we decided to go to Rappahannock Cellars for a tasting and to get a sticker for our
Passport To Virginia Wineries 2006
book. Then we ended our day at Gadino Cellars for a tasting. We also enjoyed some conversation with Aleta Gadino.